Is Newark The New "It" City?
Posted on January 16, 2023
By

admin

38 Views
There was a time, back in the 1950's, where Newark and Manhattan competed with one another when it came to culture, economics, and even tourism. Newark, for a long time, was a very well-to-do city with a booming economy and high real estate worth. However, nowadays, many people regard Newark as a city that has a sullied name. Between urban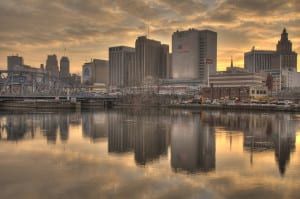 blight, high crime rates, and sociopolitical problems that have plagued the city, it's been hard for mayors Ras Baraka and Cory Booker to convince people to come take a visit.
That being said, many people are beginning to see this troubled city as the new "it" town in terms of real estate. If you look at some of the reasons why people are beginning to gain interest in Newark, you might actually agree with them. Consider some of the following factors which have improved Newark's standing in recent years.
The New Jersey Devils moved in. The Devils are now a mainstay at the city's Prudential Center. During hockey season, the streets are regularly flooded with people who want to watch the game. Because of the tourism, many local businesses have become flooded with money – and as a result, have become more upscale.
Crime rate is down. Sure, there have been occasional spikes in crime, but the truth is that there is a general downward trend in crime since the mid-2000s. This trend is likely to continue, and that's great for both property value and tourism alike.
There has been a dramatic increase in real estate investors. Both Ras Baraka and Booker have been working to attract real estate investors, and upgrade the hottest parts of the city. So far, both initiatives have worked.
Many people are beginning to invest in Newark property. There was a point in the city when most homes looked run-down and abandoned, and while this may still be the case in some parts, many investors are beginning to buy up Newark properties and improve the overall appearance. This is causing property value to go up, and it's also making the city look great.
The arts are flourishing. Newark has a very rich arts section thanks to NJPAC, the Newark Museum, as well as a number of popular bars. More and more live performance acts are coming to this city in hopes of being discovered. It's not going to be too long before art galleries begin to open.
Booker's major push to get Newark tourism attractions has worked, to a point. The city's government began to release pamphlets about Newark's Ironbound section. This section, which has become known for its rich Portuguese, Brazilian, and Hispanic cultural influence, is now gaining traction among tourists thanks to the amazing restaurants located in this area. The Ironbound's popularity is expected to increase as more and more restaurants and clubs open up throughout the town.
While Newark is getting better than it used to be, the truth is that the city still has a long way to go before it's back to its "Glory Days" form. However, the most populous city in New Jersey is undoubtedly getting the credit and tourism that it deserves. And, as it's continuing to get the recognition it needs, real estate prices and property taxes will continue to grow.