[  Work From Home Jobs NJ   |  53 Ways to Make Money Online   |  Best Businesses to Start   |  How to Start a Blog   ]
[ How to Start in Affiliate Marketing  | Best Affiliate Niches  |  Best Affiliate Networks to Join  |  Affiliate Marketing Myths Debunked ]  [  Starting a Business in NJ (A-Z) ]  [  Best online Courses  ]
Let's Get Right Down and Into Affiliate Marketing and How you can Get Involved and Make Money Right Away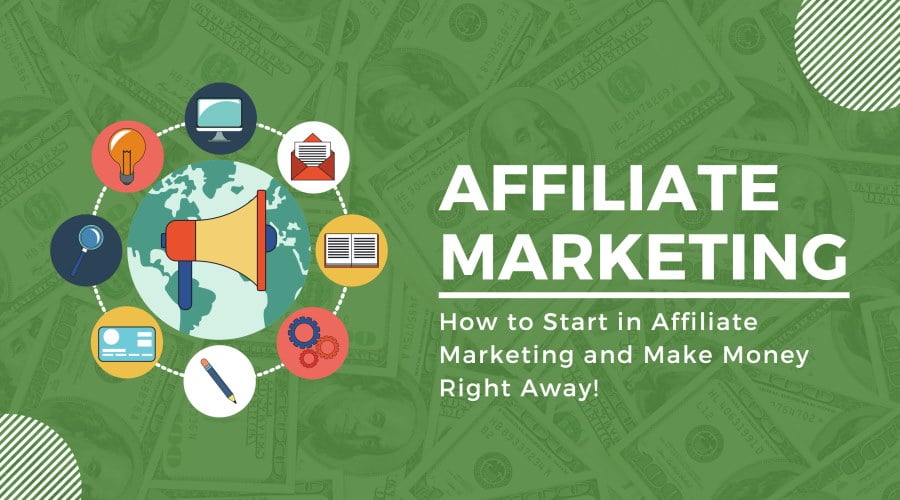 My name is Charlie Daidone and I am the owver of FunNewJersey.com. I have been doing affiliate marketing for almost 20 years now.
I'm going to do my best to give it to you straight. There are many markers online that sell affiliate marketing courses and they make the process sound a lot easier than it really is.
Not that it's extremely hard if you know what you're doing, but you do need to have a plan and a direction. I hope you enjoy this content and I hope you really get something out of it. I can do affiliate marketing consultations if you would like to be pushed in the right direction. Just give me a call at 732-298-6015.
Here's how to get started in affiliate marketing.
We hope this tutorial helps you get started with affiliate marketing and changes your life.
See the best affiliate niches, best affiliate networks to join, and affiliate myths.
So let's do it.
Let's Go over the Basics
There's a big mystery surrounding affiliate marketing.
There are literally thousands of websites about affiliate marketing and how to get involved.
But I really want to give it to you straight to the point and as quickly as I can.
I am going to outline each step so you can understand very clearly how affiliate marketing works.
Through my years of experience with affiliate marketing, I have (pretty much) found all of the major pitfalls for all affiliate marketing newbies.
The main ones are not knowing where to start, not being able to find a niche, not being able to choose a product, and not having the formula or a system of how to do it step-by-step.
Don't worry I've got you covered!
But before we start, here is our #1 recommend free affiliate marketing training course
The free Authority Hacker training will take you from the very start to your very own amazing authoritative money-generating affiliate website.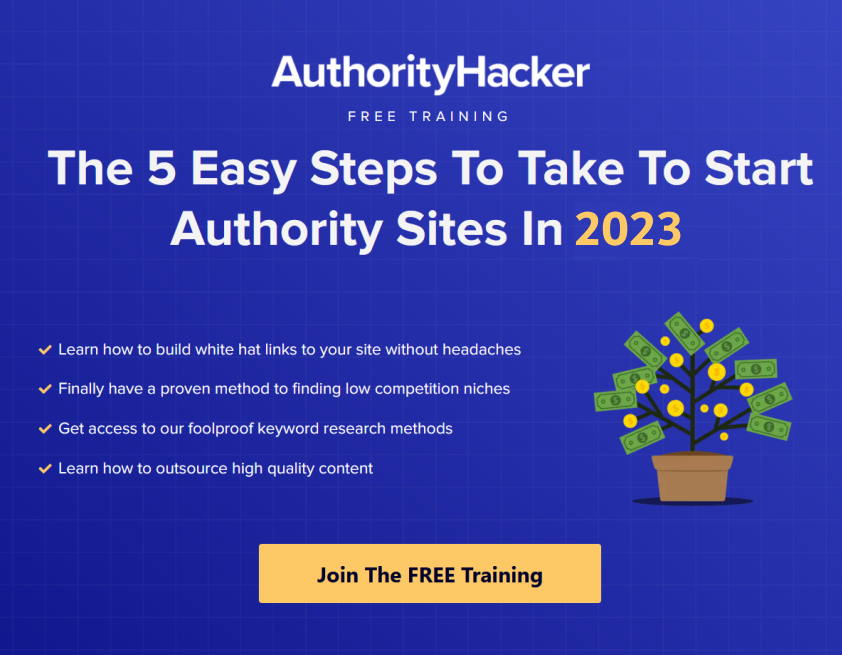 What is Affiliate Marketing?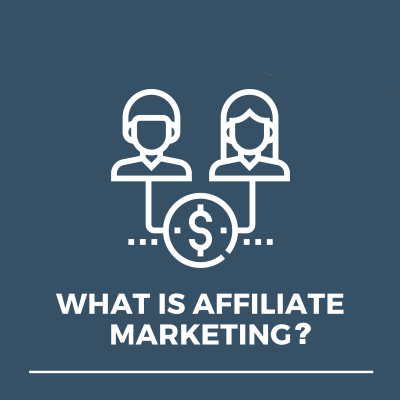 Okay, let's keep this definition simple
Affiliate marketing is simply the process of you promoting somebody else's product and earning a commission (a piece of each sale) that you make.
You can get started with affiliate marketing very easily and you can make great money quickly if you know the process.
You get started with a very low investment.
You typically really don't have to pay anything (or have a huge budget) to get started. Your affiliate partner (company) doesn't mind you getting started for free because they only pay you when you promote their products and ultimately sell a product.
That is when they will give your commission.
You don't need a website to get started, but as you get more involved you will see how important it is to have a website and other assets.
Affiliate Marketing Explained: Understanding the Process and Overall Foundation
We are going to going to lay it all out right here.
We're going to get right to the point. If some of the steps seem confusing, do not worry, we will get deeper into each section later.
But for now, we just want you to understand the process.
1.  Find and Join an Affiliate Program or Affiliate Partner Network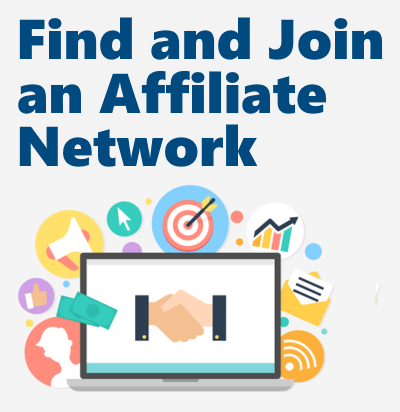 This is relatively easy.
If you already have a website with content: You can go ahead and sign up for offers.
If you do not have a website yet: It is recommended that you wait until you have created a site with content for better chances of approval.
What you're basically doing at this stage is that is you are looking for a product or service to promote.
As you become a seasoned affiliate marketer it becomes easier to find them within the affiliate networks.
The easiest way to start out is to look at the bigger affiliate networks.
Share a sale, and ClickBank are two of the easier affiliate networks to get involved with.
ClickBank by far is the easiest to get started with and the easiest is to get approved with.
These networks essentially run offers for products that affiliate marketers can promote, and they also keep track of the sales in the dashboard.
See our list of the best affiliate networks.
---
Main Goal in Step 1 – LOOK FOR PRODUCTS and FAMILIARIZE YOURSELF WITH THE NETWORKS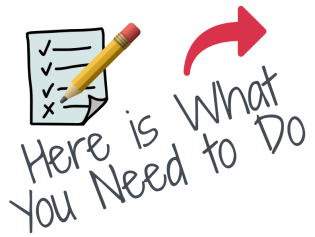 Familiarize yourself with the many different affiliate networks out there.
Go to OfferVault and start looking at the different networks and products they have.
Make a spreadsheet and a list of the networks and products that are of interest to you.
Do not sign to all of them just yet as you have other steps to take before you do that.
Loof for something that you really want to sell!
Tip: To have a better chance of getting approved for the affiliate networks, many of them want to see that you have a website already or that you have media buying skills (placing ads) or affiliate experience. If you do have a website or skills already, you can start signing up and start choosing products.
You could go to ClickBank.com and sign up as a publisher (promoter) as it is one of the easiest ones to join so you can see what offers they have but we still recommend that you wait if you do not have any experience.
OfferVault is free and you do not need to sign up to search for Networks or affiliates.
Make sure you take the time to dig around the networks. Here again, is our list of the top affiliate networks.
---
2. Find a Niche, Search for a Product, Offer, or Service to Promote within that Niche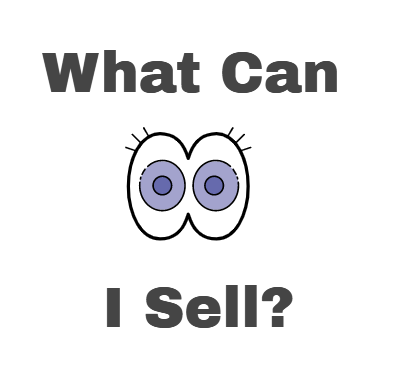 This is the biggest pitfall that we find for newbies that are getting into affiliate marketing.
New affiliates do not know what product to promote.
PS Sometimes you could search for a product on your 1st step before you search for an affiliate program or product.
So steps 1 steps 2 are interchangeable.
How do I pick a product to promote?
A good idea is to write down your passions.
Clickbank suggests that you write down your top 20 passions and then try to find niches from there.
Example: Let's say one of your passions is hiking you are really interested in hiking. You could do a Google search for hiking affiliate programs.
I just did a search on Google and I came up with the website called Longhorn Tactical.
If you take a close look at that site they literally have thousands of products that you can sell that are really related to the hiking niche.
They are an advertiser (merchant) on Share a Sale.
So in order for you to promote their product, you would simply sign up for the Share a Sale affiliate network.
You would then apply to the Longhorn Tactical affiliate program and you would then be able to sell any of the products on their website through affiliate links that they would provide for you.
Another big player in the niche of outdoors and hiking is one of the biggest names in outdoor equipment hiking in the world; Coleman.
And from doing a Google search we did find that they do actually have an affiliate program.
The Coleman program is hosted through the affiliate network of Avantlink.
So to be able to promote products from Coleman, you would simply go to the affiliate network of Avantlink, sign up for a free account, and apply to the Coleman affiliate program.
Once you have applied and are accepted, you will have access to promotional materials. Sometimes you will just get raw affiliate links, sometimes you can get banners and even landing pages.
You can promote the links on your social media and your website, or as mentioned earlier you can even get started without a website by promoting the products with paid advertising.
Will get more into that a little bit later.
For now, we have to make sure that we complete steps 1 and 2 which is essentially finding solid products to promote.
Another example:
Let's say you are interested in promoting high and mattresses. And you have realized that it is also a high commission-paying product.
You can search the internet for all of the companies that sell high-end mattresses and then look to see if they have an affiliate program.
If you can find a couple of affiliate partners that run offers on this product, you can then start building your website around this niche.
The world is literally your oyster when it comes to choosing a niche or a product.
In any case, you want to promote a product that is selling
You want to try to find products that are marketable. That is the key.
You want to try to pick smaller niches (sub-niches) within a market.
Find Your Niche
To find the top niches and sub-niches, see our blog post about the best affiliate niches.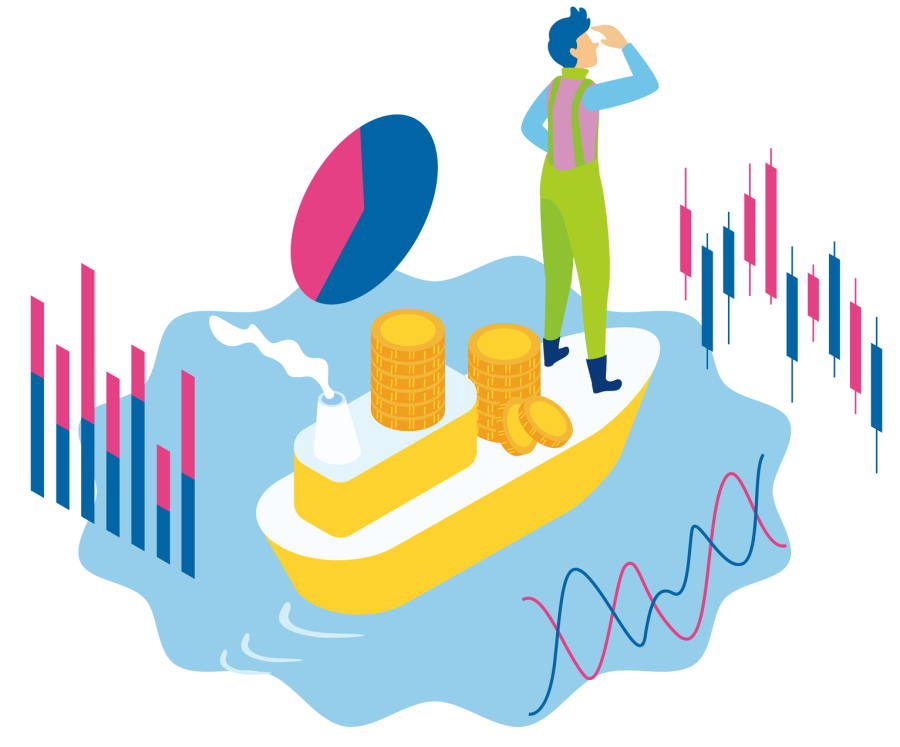 PS: A niche is just a smaller audience within a larger market.
Spiked dog collars would be a specific niche under the dog's niche which would be under the Pets or Pet Supply market.
Another Example: Health is a big broad market. So let's say you are interested in health and fitness and you wanted to promote a product in this vertical.
You would want to look at sub-niches of health and fitness. Good examples would be:
Anti-aging, skin care, losing weight in two weeks, and how to build abdominal muscle, (to name a few) would be niches under health.
In this example, you could find a niche of interest to you or one that you know a lot about.
Let's say you were interested in the nice of how to build abdominal muscle.
You could go out and look for affiliates that have products, supplements, training material, and fitness machines that help aid people in building abdominal muscle.
Get it?
Yes, it really is that easy!
You need to do steps 1 and 2 above before you can start your affiliate marketing career.
What are some of the best-selling markets (or easiest markets to get into)?
This is a tough one and one that we get asked often.
There is no real correct answer for this as almost anything is marketable these days.
The biggest top-level verticals (markets and niches) are

Education

Health and Fitness

Making Money Online

Dating and Relationships

Pets

Technology and Gadgets

SEO

Personal Finance
Take a look at our choices of the best affiliate niches.
Some products to consider promoting
Digital informational products – This is huge right now. You can find some great affiliate partners for Digital Products on ClickBank.
Software as a solution services – Examples would be software that helps companies solve problems for complete tasks. Products like Clickfunnels, Aweber, SpyFu, and the like.
Physical products – Examples would be selling books, skincare cream, or basically anything from Amazon.
Services – There are many services that offer affiliate programs.
Ok, let's move on to validation.
3. Validation of Your Product, Offer or Service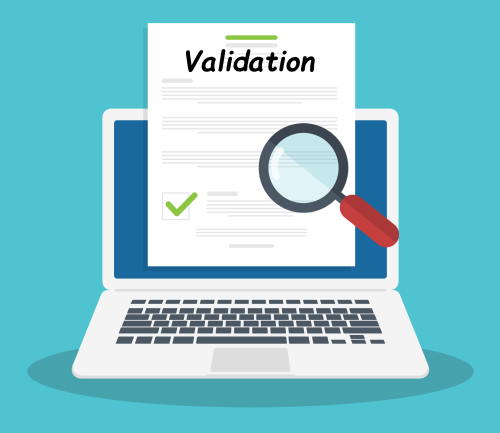 So let's move on to step 3.
Hopefully, within steps 1 and 2 you have made a list of at least 10 products or services that you would like to promote.
If not, go back to the top (steps 1 and 2) and find at least 10 products or services that you would like to promote.
The next step is to validate the product.
This is where need to spend some time on some research.
This is a very important step because you do not want to start getting involved with marketing something that you may not see a return on.
This is another great area for new affiliate marketers. They are just not sure if their idea is good enough or if the product will sell.
And a realistic gut check is that you might make a few mistakes the 1st few times. And you might fail.
That is the nature of being an entrepreneur.
That is the nature of all types of marketing. You can fail and learn from it.
But here and offer a few tips that will give you a better chance of choosing a profitable niche.
The first thing you want to look at is; whether or not there is a demand for the product and is the product selling?
There are a few easy ways to do this.
You can do a Google search, and you could see if there are sponsored ads, pay-per-click ads, or shopping ads for your product.
If you see a lot of ads, you can suspect that the big players are spending money and making a return on your product.
Quick side note here, do not be discouraged if you see some big players in your niche selling your product.
Many beginning affiliate marketers feel that they cannot take a market share from like some huge players like WayFair or even Amazon as an example.
This is definitely not true.
Another way to see if there is validity in your product or service that you want to market is to spy on Facebook ads.
Facebook has a search engine where you can see ads are running currently and previous ads that have run recently.
You can follow this link to check out the Facebook ads library.
You can search for ads by keyword, or by advertiser name.
Let's just say as an example you wanted to get into the beard grooming niche. Do a search on Google for beard grooming products, and plug the 1st top 10 companies into the Facebook ads library and see if they are running ads.
One big telltale sign is that if you see an ad that's been running for 3 or 4 months, gives you a good idea that this ad is working.
Taking the time to do your research and validate whether or your product has a chance to sell, is one of the most important steps you can do when starting out as an affiliate marketer.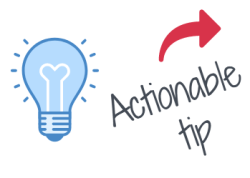 You want to try to validate whether or not they offer is good or not.
Are the products really selling in the niche that you have chosen?
Do research to see what your competitors are doing.
Are they running Facebook Ads? Do they have existing buyers now?
Is it overly competitive? Can you take a small market share?
When learning how to do affiliate marketing you need to be smart with finding affiliate offers and products to promote that will actually sell.
The Internet is getting extremely competitive.
The biggest mistake you could make is trying to sell a product or service that is either not marketable or is just way too extremely competitive.
Your prospective customers are looking to get away from pain and closer to pleasure
Your best bet is to promote products and services in markets and niches where people want to get away from pain or get closer to pleasure.
Let's assume that you've completed the 3 steps above, you have found a product and you've determined that the validity of the product is strong.
4. Research and Reverse Engineering your Competition
The next step is to do research about your competition. You want to look at what their marketing strategies are.
Remember if there are a lot of competitors that is actually a good thing.
That means is enough market share for everybody and everybody's making a profit.
What I like to do is to go on my competitors' websites:
And look at the following attributes: look at how clean the navigation is, how is the product displayed, or their call to actions, how are they generating leads, are they using opt-in email forms, do they have videos, do they have upsells, and essentially how good is their overall marketing.
You can learn a lot from doing this research.
I have actually saved myself from making mistakes and potentially getting into the wrong niches by doing these steps.
The reason I really love the stage because I've learned from past experience that sometimes you can fall into a golden niche by paying close attention during this stage.
Let me explain:
You will find companies that are doing bad marketing.
So why is it such an epiphany?
Because it is very enlightening to see that even though they're doing bad marketing, there still making money.
And that I have the potential to do it better!
This is some secret sauce here folks!
Did you ever search for product reviews and in the top 3 results of Google the websites did not look fully developed or trustworthy, or the content was thin?
That is when I get really excited and I realize that I have prospectively struck gold!
Being that the Internet is so competitive now, these gold nuggets are getting harder to find.
But if you can find other competitors that are just not marketing very well and you feel that you can do a better job it's great for motivation.
This is Not Just a Newbies Business Affiliate Guide – It's for Anyone That is Serious about Starting a Real Affiliate Marketing Business!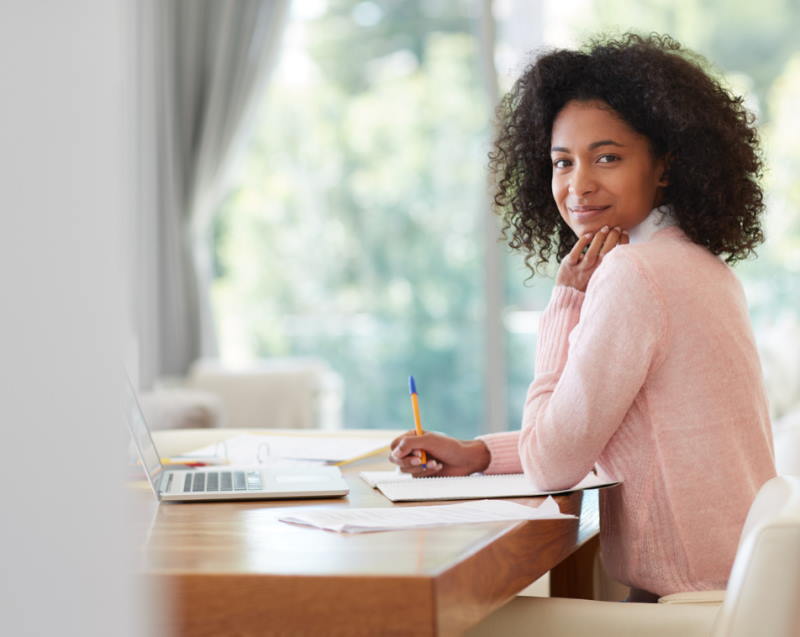 5. Get Your Unique Affiliate Links and Start Promoting!
Okay, we have our product, we have validated that there is a market for it, we have researched our competition, and we have made sure that there are existing buyers right now ready to continue to purchase these products, we are all set to go into the promotion phase.
The easiest way to get started, (but not the only way) is to build a blog or website with content that is surrounding your market and or niche, going into the affiliate networks, grabbing your affiliate links, and adding them to your on-page content.
There is more than one avenue to go down when you're getting started, but for simplicity will go over the 3 main ones here.
Many new be affiliate marketers get lost during this stage.
They are either not sure how to get a website started or even when they do not have the confidence that they can actually sell the product.
We can tell you from experience, that the best answer here is for you to get started with a website.
Building a website and a brand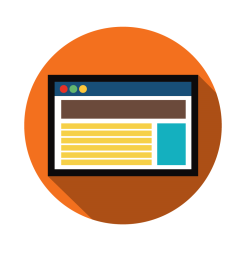 Building a website for the long term and building a brand is a much better option for beginners.
A great strategy is to start a blog or website and get some content on it and build it slowly over time.
This way when you do run ads, you are sending your potential customers to a solid foundation (your beautiful website) and not a shaky one-page splash page.
And yes we do suggest that you learn how to run ads when you're 1st starting out.
It is a quick and easy way to get your 1st few sales.
If you're not sure how to run ads, do not worry, we will recommend some good courses for you.
Affiliate Landing page
You could start with an affiliate landing page that they provide and run ads and send them to the affiliate landing page and make a sale on your first day.
And many affiliate marketers go this route. Some of these affiliate marketers are the hit-and-run types of power affiliate marketers.
Some of the more experienced power affiliates will ride on the coattail of trends and build one-page splash pages and run ads.
They will jump on a hot trend and make some quick money.
An example of this I was reading recently, was one COVID 19 hit, power affiliates were jumping on the immune-boosting niche.
Riding trends is perfectly okay but it's too volatile for me and it doesn't really create a solid stream of passive income.
Sending visitors directly to an offer is a strategy that's better saved for when you have more experience.
You want to send your visitors to quality content and then put your offer within the content.
This way you will have a chance to collect their email and pertinent information as well even if you do not get the sale at that moment.
6. Essential Tools!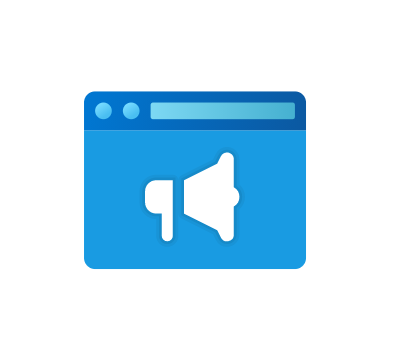 Website – You should create a blog with strong content related to your niche.
The 1st step when building a website is buying a domain name.
The 2nd step is to find a platform to build your website on. We recommend using WordPress because it is free.
The 3rd step is to purchase and set up hosting.
By far, one of the most popular hosting companies is BlueHost.
With BlueHost, you get a free domain for the first year, an easy to use 1 click WordPress Installation and a Free SSL certificate.
Hosting is only $3.95 per month.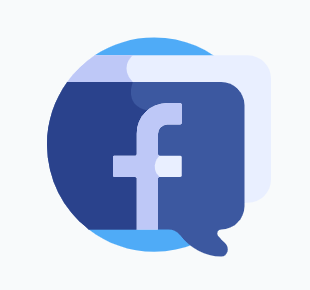 Social media accounts – You should at least start with a Facebook account so you can run ads right away. You can add on YouTube and all the others as you move on and grow. You can build lists on social media in the form of followers.
Email Account – You will need an email marketing account so that when you start to build lists, you can contact your prospective clients via email marketing. Building lists is extremely important especially when you're starting out in affiliate marketing. Many new affiliates skip this step and they miss out on a world of opportunity.
I have done it myself. Yes, I too was a victim. I Remember earlier when I started out that I did not worry or think about collecting emails and building an email list. We all make mistakes. This is your chance not to follow suit with a big mistake. Trust me, learn how to build email lists as well as social groups.
By far, the best affiliate marketing email software is Kartra. You can try Kartra For a 1$ trial.
Not only is Kartra great for email marketing, but it has so many other built-in features that affiliate marketers will need including funnel builders, a fully built-in checkout service so you can easily accept payments, a membership site builder, an amazing video player, autoresponders, surveys, quizzes, calendars, and even a robust affiliate marketing management software. There are so many useful features built into the Kartra interface compared to other online affiliate marketing software. Kartra is what we use and you should check it out too.
Believe it or not, studies have shown that 60% of your overall sign-ups can come from email sign-ups.
Merchant processing -You will need a way to get paid from your affiliate partners and you will need some way of collecting payment on your website. Paypal or Stripe is a good place to start for getting and making payments.
Here is a great list of the best marketing tools for affiliate marketers.
6. Sales Process
You need to come up with the sales process of how you will get your visitors to your funnel.
7. Marketing | SEO and Media Buying
You of course want to start with the on-page search engine optimization of your blog.
The easiest way to start doing that is to produce amazing quality content.
Go out and do guest posts and do outreach to raise awareness of your site and products.
Guest posts will give you backlinks to your new website which is important for search engine optimization.
Then you want to begin building an audience for your site
Use social media and paid ads to engage with prospective customers and create awareness.
Make sure that you learn how to invest in paid advertising. Paid advertising on social media platforms is a great place to start.
Taking a course on media buying would behoove you immensely.
Because of the competition, there are many similar ads running on many different platforms.
The key to success is for you to run an ad that stands out from your competitors.
If you have a unique selling proposition (something that makes your product or service different than your competitors) you will have a competitive edge right out of the gate.
Place your ads on related niche sites as well. You can search around for relatively inexpensive real estate to get your brand out there quickly.
8. Training and Mentorship
Authority Hacker is a leader in the affiliate training niche.
Their course is second to none.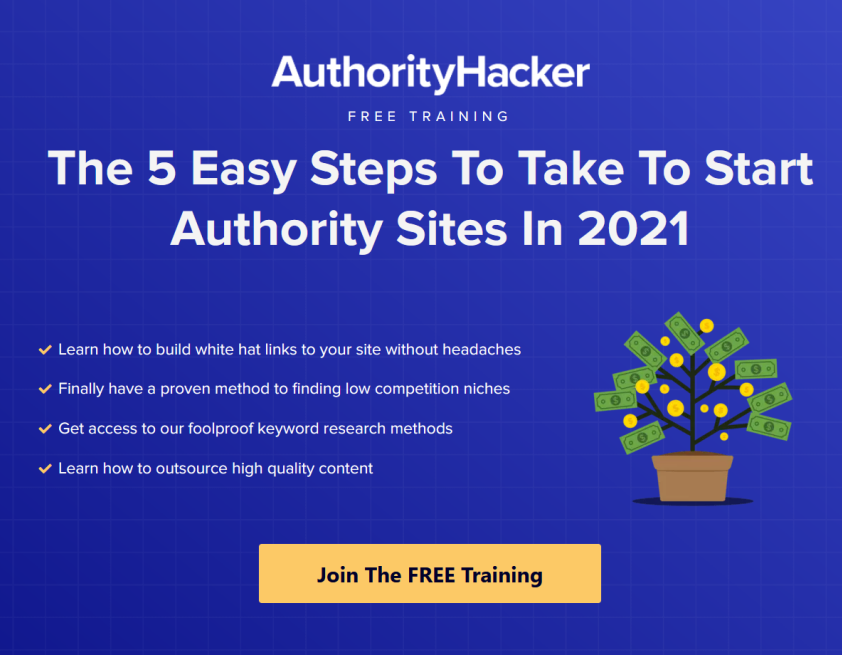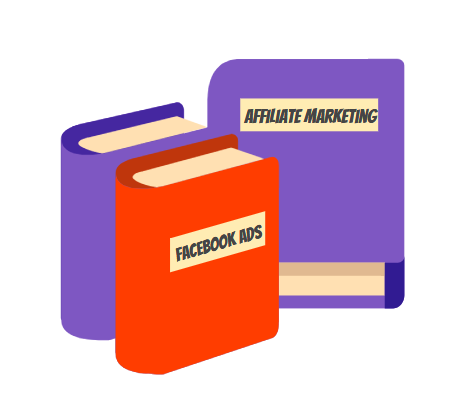 If you have a good amount of digital marketing experience, you can probably venture into affiliate marketing on your own.
If you are a beginner, we definitely suggest taking courses on each individual subject or taking the all-in-one Authority Hacker course.
You will also want to learn how to create a good Facebook ad, learn how to build an SEO-driven website, learn how to build good content, and learn how to drive visitors to your social media accounts.
There are many great courses on the Internet in this day and age.
There are full-blown module-type training courses where you can train at your own speed and where you get mentorship.
One such pioneer in the field is John Crestani. We can recommend his super affiliate system because it is always being updated and because of hos mentorship.
See our in-depth super affiliate system review of John Crestin's course.
We have taken over 30 courses and we have learned something new from almost every one of them.
We still continue to do training every day.
Everything is evolving so quickly, that you need to stay up to date with what's working and what's not.
There are so many great mentors now that there is no need to re-create the wheel.
So we highly suggest that you get involved with some serious training so you can get your business off the ground quicker and so that you can have an edge on your competitors.
Our #1 recommended choice for affiliate marketing training is the Authority Hacker course.
9. Final Thoughts
Once you go through this entire process a couple of times and you become an intermediate marketer, this will all come a lot easier to you.
The trick is finding strong merchants to partner with, finding good high commission affiliate programs, and finding products that sell well.
You can replicate this process and wash, rinse, repeat, with other verticals.
You will learn a lot when you actually get out of your bubble and work hard on doing the tasks at hand.
You must be dedicated, determined, resilient, and willing to work hard to become a good affiliate marketer
DO NOT GIVE UP
The other biggest pitfall for new affiliates is not following through because they are not seeing instant results.
Affiliate marketing takes time.
See our article about the real truth of affiliate marketing.