Getting approved for a mortgage loan in NJ easily and quickly
Posted on January 16, 2023
By

admin

207 Views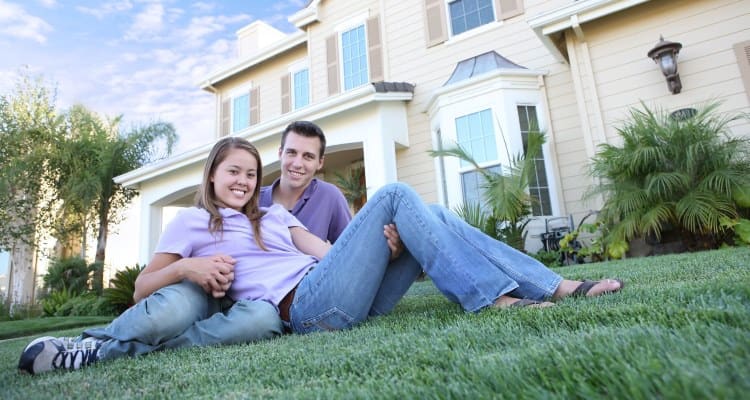 How to get approved for a mortgage in NJ 
Is moving to NJ or buying a home in NJ fun? We here at FunNewJersey.com think so!
Is living here for 20 years and then refinancing with a cash-out consolidation loan: (so we can pay off some outstanding debts) and lowering our overall monthly payments by over $1,400 (a month) fun?
Absolutely!
And that is exactly what we did.
We did it with the help of a small local lender right in our hometown.
This is our story
We hope this experience is helpful to newcomers and long native New Jersey residents alike.
We were pre-qualified for a mortgage loan quickly and the entire process was amazingly easy
We were approved for the loan in just a few short days!
We gave preliminary numbers. The mortgage company crunched them, asked us a few questions and told us the paperwork we needed to bring in. This took 1/2 hour
After we brought in our paperwork the next day, they had the application started in less than an hour.
The following day after that, we were approved. It was that simple
If you are looking to buy a home in New Jersey, you are going to have a bunch of question and you will need to make a few calculated decisions as you are going through the steps of home buying.
You will not be sorry
We are telling it like it is
There were no upfront fees, hidden costs, bait and switch tactics, or games. Just the facts.
They said we were pre-qualified and they assured us that she could get us a loan from a discount lender.
And they did! It was really that simple!
In our case, we were consolidating debt from an existing home equity line of credit, so it was a more of a debt consolidation loan where we were paying bills and re-financing at a fixed rate (because we had a variable).
But this mortgage company does all types of mortgage loans including, home renovation loans, FHA loans, no income verification, VA, refinance through no-cost, USDA loans, commercial loans, bank statement loans and more.
If you have questions about a loan, call Charlie at 732-298-6015.
Conventional Mortgages
Whether you are a first time home buyer or are moving to NJ, we can help.
One of the most important steps is to get pre-qualified for a mortgage. Getting pre-qualified so you can get into your dream home can either be very frustrating and difficult or it can a lot easier and actually quite painless if you know how to go about it.
Or who to talk to.
Getting pre-approved will allow you to know exactly how much you can afford and getting pre-approved gives you an advantage over other prospective buyers who might be interested in the same property as you are. It also absolutely puts you in a very good position when negotiating because the seller knows that you are already pre-approved.
FunNewJersey.com has gone out and searched quite a few mortgage companies, brokers and lenders in the NJ Tri-state area and we were not sure who to trust.
After digging around, we were put in touch with a local company.
Talk about networking. We fully trusted our referral and boy were we glad we did.
So we hope you trust our brand (FunNewJersey.com) in referring you as well.
Of course, now we are partial because of our experience and we really cannot claim that we have found what we believe to be one of the best mortgage lenders in the entire state.
Because how could we know that?
What we do know is that there are good people out there. Companies that do NOT charge you hidden fees. You just pay the normal closing costs and appraisal costs if needed.
It is about trust
If you know someone that you trust. Definitely use them. If you are unsure or have been getting the runaround, or you feel pressured.
Just meet with another company.
We guarantee that you will see for yourself.
During a given year, we get more than just a few inquiries from our front end-users who ask us for help with things like; what are the best counties to live in NJ, finding the best areas to live in NJ with the best schools, recommendations for local realtors and mortgage companies, and the like.
Thanks to the fun content of finding fun things to do on our site FunNewJersey.com, many local realtors actually organically list us as a reference on their own websites as a resource for potential clients considering moving here to NJ.
So we are happy that we are trusted by industry professionals.
Again, its about trust.
Will you get approved?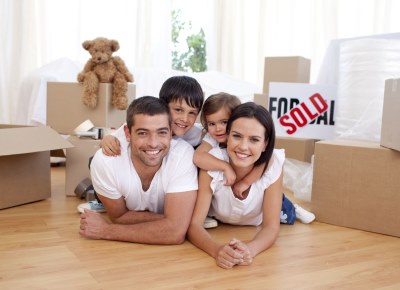 If you are not sure and you want the real answer and you want it quick, call us at 732-298-6015.
Do you have no credit, little credit, or very bad credit? That also is an area where we may be able to help you!
You will have little or no worries if you trust your mortgage lending with a trusted local NJ company especially if you are dealing with any kind of credit issues or hurdles whatsoever.
So if you are currently having difficulties with your credit, get a consultation today.
Other reasons that we were so happy
They closed the loan quickly.
From the moment we walked in, we felt at home.
Everything we were told is exactly what happened.
Our rate was right where she said it would be and our monthly mortgage payment was right in the ballpark that we were quoted.
Lastly, (This one is big!), Their customer service was intimate.
They are out to help her clients to get the home they want at the best rate regardless of the circumstances.
The mortgage industry has changed dramatically over the years.
If you are in need to purchase a new home, refinance your current home, or would like a free evaluation of your current loan, please don't hesitate to contact us at 732-298-6015 and we will put you in touch with a reliable mortgage broker.
We know from first-hand experience that we may be able to get the job done for you.
We bid you good luck with getting into your new home in the beautiful Garden State of New Jersey.
See more informational NJ resources.
Also see a list of the best credit repair companies.