Jersey Pride: The Best LGBT Life New Jersey Has to Offer
Posted on January 16, 2023
By

Ray Gallagher

603 Views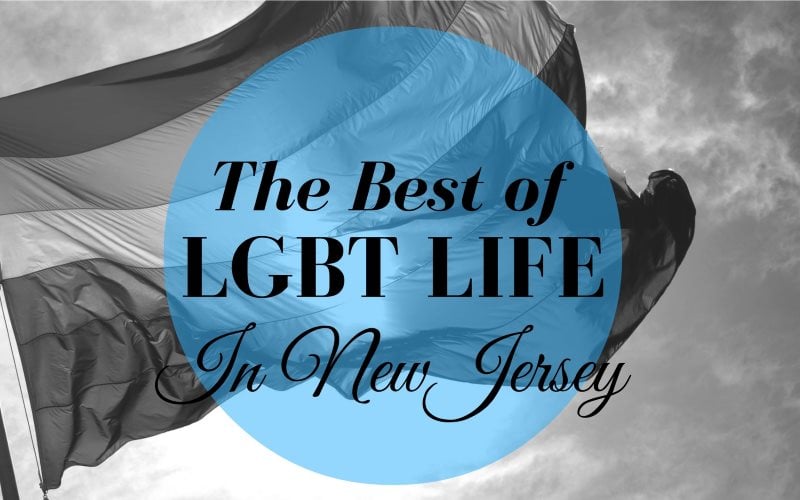 Where are the best gay hangouts in NJ?
What about resource groups for the LGBT community and its allies?
If you're looking for a place to meet more members of the LGBT community, New Jersey has plenty of places to do so.  Beyond nightlife, New Jersey also takes care of its LGBT community by providing resources, groups and outreach for the community and its allies.
Whether you're seeking the hottest place to party this weekend or looking to get more involved with organizations in your area, we have a comprehensive guide for New Jersey's LGBT community.  Not only will you find drink specials and theme nights, you might just find your new favorite place to go out. We're also featuring upcoming festivals, pride events and resources for New Jersey's LGBT community.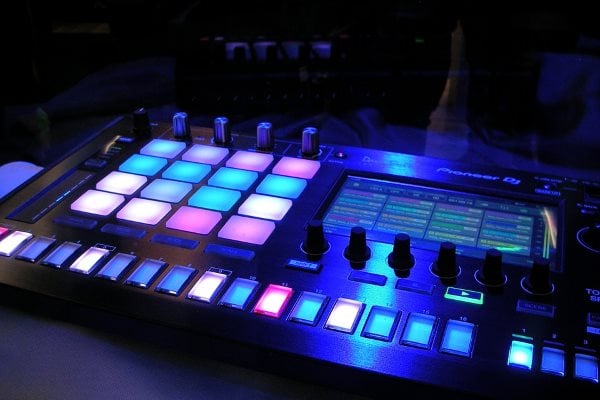 Out and About
It's fun to go out when you're out. It's even better when you can find places to go that cater specifically to LGBT clientele. From Hoboken to Atlantic City, New Jersey offers a vibrant social scene for LGBT folk. Not only are these spots known for welcoming NJ's gay community, they host awesome pride events and specials throughout the week. Check out some of our favorites below.
Paradise Club is a poolside LGBT-friendly club located at the Empress Hotel in Asbury Park. It is New Jersey's ultimate club complex with high-quality sound and visual systems. Paradise is a fun gay club with new and exciting entertainment for everyone. Sometimes it's drag shows, sometimes live local music and sometimes it's feel-good LGBT community events. Summer is definitely the best time to be at the club. Featuring a mixed crowd, drinks, dancing, drag shows, karaoke and always lots of fun! Reviews rave about Paradise on the beach, close to everything from the stone pony, to great food, private pool and their friendly staff and whimsical entertainers. Paradise is the ultimate club complex and getaway destination located in Asbury Park.
Monday: Camp and Movie Mondays with Skootie, featuring a weekly selection of only the finest in film and television. There's $1 Drinks, along with Skootie's Famous Complimentary Taco/Nacho or other bar food. No cover.
Tuesday: Bitchy Bingo hosted by Holly Girlington every Tuesday from 8:30pm – 12pm; drag show with fabulous prizes.
Wednesday: Night School with DJ Steven Jay – a monthly retro dance party until 2am with no cover.
Thursday: Karaoke with VJ Nick Peters! It's a night of killer karaoke and drink specials with music to make sure your Thursday is anything but ordinary! No cover.
Friday: Flawless Friday Drag Show hosted by Miss Paradise 2016, Jolina Jasmine at 11:30pm. Come dance, drink and enjoy the night until 2am.
Saturday: New Jersey's Ultimate Dance Party! Every Saturday Happy Hour starts at 1pm. Come out for country line dancing from 7pm – 10pm, and stay for Asbury's best party until 3am
Sunday: Karaoke, Tea and Musicals will have you enjoying drinks and beats poolside every Sunday from 5pm-10pm. Every first Sunday or the month, come in for Martinis Musicals, and Munchies! DJ Nick Peters also hosts karaoke in the Copper Bar at 9pm.
Paradise Club
101 Asbury Avenue,
Asbury Park, NJ 07712
732-988-6663
Georgie's Bar is a friendly neighborhood watering hole that bills itself as "The Gay Cheers of Asbury Park." Georgie's is the sort of place where you can relax, kick back and have some good drinks and chat with the bartenders and locals. During the week, the crowd is mostly male, but a lot of women come out on the weekends. They have Happy Hour every night of the week, and a free hot food buffet on Wednesdays and Saturdays from 4-8pm.
Monday:  Happy Hour half-price drinks from 3pm-2am and free pool
Tuesday: Tempted Tuesdays featuring Sexy Go-Go Boys at 10pm with music by DJ Mick Hale
Wednesday: Karaoke Dance Party hosted by DJ Ted D'Bierre
Thursday: Every Thursday Lady Marisa's Glitter & Glam Show at 10pm with DJ Stanley Stylez
Friday: Friday Free Ride Happy Hour with Beth! $2 Domestic Drafts till 8pm! Beer Pong and Guest DJs. In addition, Ladies Night is every first Friday of the month!
Saturday: All Night Karaoke at 10pm hosted by DJ Ted D'Bierre
Sunday: Sports, Special Events, Fundraisers or Simple Chill Nights – come down and hang out!
Georgie's Bar
812 5th Ave
Asbury Park, NJ 07712
732-988-1220
The Rainbow Room is open seven days a week and is a premier destination for both locals and tourists. Head down to Atlantic City, NJ for their famous special events like All Night Happy Hour and other fun theme nights throughout the week. Hang out, socialize and experience the best LGBT nightlife down the shore. Be sure to check out their new patio and sports bar. Best of all? No cover!
Tuesday: Take It Off Tuesday
Thursday: Thirsty Thursdays
Friday: Friday Nights with Gidget
Saturday: Jenna Tall's Sultry Saturdays Drag Show featuring DJ Beavis
Sunday: Male Revue: The Men of the Rainbow Room at 11pm
The Rainbow Room
55 S Bellevue Ave
Atlantic City, NJ 08401
609-317-4593
Club Feathers has been a staple in the New Jersey gay and lesbian club scene for over 30 years. Experience a night of excitement and extravagance at this chic, luxurious nightlife destination. Looking for a unique place to party? You and your guests can reserve the VIP and get the star treatment.
Thursday: Noche Caliente, followed by RuPaul's Drag Race All Stars at 8pm
Friday: Drag Me to Feathers Fridays with DJ Jon Rizzo at 11:30pm
Saturday: DJ Jon Rizzo, DJ Lady Tita at 9pm
Club Feathers
77 Kinderkamack Rd
River Edge, NJ 07661
201-342-6410
Watermark is Asbury Park's premier indoor/outdoor beachfront social club. The atmosphere at Watermark is designed to stimulate all five of your senses – in different degrees, depending on the time of day and the season. Watermark is an upscale and sophisticated lounge with a mixed, casual crowd, but is a popular LGBT hang out spot throughout the week. Watermark features a sumptuous interior lounge and impressive views of the Atlantic Ocean from the rooftop bar. Surrounded by historic. Much like Paradise Club, they take pride in playing a part of a complex community that is "uniquely Asbury, yet universal in its appeal." Although not exclusively a gay bar, Watermark deserves a spot on this list of their award-winning cocktail lounge and tapas.
Watermark
800 Ocean Ave
Asbury Park, NJ 07712
732-455-3447
Duval Bar and Lounge is owned and operated by members of the LGBT community, and offers great drinks, delicious paninis and a space to make new friends. Most guests come for their happy hour, but stay for the party that lasts all night long. With their extensive selection of martinis, specialty drinks, shots and frozen cocktails, why would you go anywhere else?
Monday: Happy Hour 3-6pm
Tuesday: Karaoke with Weekly Drink Specials
Wednesday: Wild Happy Hour 7-11pm
Thursday: Anything Goes Happy Hour 21+ with valid ID
Friday: Flashback Fridays with BuffBoyz Male Dancers
Saturday: Seduction Saturdays with DJ Tobon
Duval Bar and Lounge
9 Cedar Avenue
Linden, NJ 07036
908-290-3535
LITM, which stands for Love is the Message, is a unique events space in downtown Jersey City. It is equal parts bar, restaurant and art gallery. Whether you want to sample New American cuisine and signature cocktails on Monday happy hour, or are looking to see the work of up-and-coming artists, LITM has helped revitalize the city's Restaurant Row. Although not exclusively a gay bar, LITM's welcoming and eclectic vibe make it a favorite among Jersey City's LGBT community.
Monday: Open Mic Night and $5 bar menu, featuring their signature sliders and fries.
Tuesday: Taco Tuesdays means 3 tacos for $10, plus specials on Mexican spirits and beer, such as $3 tequila, $4 Tecate or Corona, $5 Dos Equis or Victoria, $8-$12 margaritas
Wednesday: Special half-priced wings for $6, including thai chili, Buffalo and a special weekly sauce only offered on Wednesday nights only.
Thursday: Pair your favorite bottle of wine with a pot of mussels for $11. Choose from four savory and delicious sauces.
Friday and Saturday: "Iced Tease," featuring seven flavors of ice tea cocktails, including peach, coconut, mango, raspberry, lime tequila, lemon and pomegranate for $6
Sunday: Come for brunch, stay for singing. Every Sunday from 3-7 following brunch service, wow the crowd during Iconic Lip Sync. There will be $20 mimosa pitchers, $8 purple delight cocktail and all Ketel One drinks on special. It is recommended that you reserve your table early.
LITM
140 Newark Avenue
Jersey City, NJ 07302
201-536-5557
Another Downtown Jersey City favorite is Pint, an incredible, historic joint with over 50 American craft brews. If craft beer isn't your scene, they also offer 60 oz fishbowl cocktails, complete with a floating rubber ducky. Despite being a gay bar, it's also straight-friendly. The crew is fun and friendly, and there's always something going on. Become a member of their Pint Club and never pay full price for a drink again.
Monday: Martini Mondays feature $5 Pint-inis, which are 16 oz of martini served over ice in a pint glass.
Tuesday: Free Rockbot credits all night long on Tuesdays. What's Rockbot? It's a virtual, interactive jukebox that you control via your smartphone. Download the app before heading in.
Wednesday: Live Trivia presented by Geeks Who Drink, from 8-10pm. There will be cash prizes and best of all, it's free to participate!
Thursday: Regular Happy Hour is from 4:30-8pm and features $3 domestic beers and well drinks.
Friday: The busiest night of the week at Pint. Try their specialty cocktails.
Saturday: Big Saturday Night means that Pint is open until 3am. Come in and listen to awesome music.
Sunday: 5-4-3-2-1 Sunday means $5 cocktail pints, $4 craft beer, $3 mixed drinks and $2 and $1 shots
Pint
34 Wayne Street
Jersey City, NJ 07302
201-367-1222
Gay-Friendly Lodging in NJ
A quaint boutique hotel located away from the busy downtown section of Asbury Park, Hotel Tides is a gay-friendly bed and breakfast. The next time you're looking to vacation at one of the Shore's most popular beach towns, Hotel Tides is you best bet for overnight lodging. A longtime ally of the LGBT community, Hotel Tides regularly caters to its LGBT guests. For the past several years, they have hosted their annual Pink Prom event, a formal affair reminiscent of the high school dance, complete with punch bowls, cash bar, food, a burlesque show and live DJ. Proceeds go towards local LGBT organizations, such as GLSEN of Central Jersey and Gender Spectrum Support Network.
Hotel Tides
408 7th Avenue
Asbury Park, NJ 07712
732-897-7744
The Empress Hotel is one of Asbury Park's most famous landmarks. Adjacent to Paradise, The Empress was a popular mid-century destination before closing in 1988. Well-known music producer Shep Pettibone purchased the property in 1998 and transformed it into the go-to lodging destination for the LGBT crowd. Couples looking for fun things to do together have no shortage of places to check out during their stay at the Empress Hotel.
Empress Hotel
101 Asbury Avenue
Asbury Park, NJ 07712
732-774-0100
The Borgata Hotel Casino and Spa is Atlantic City's premier nightlife destination for everyone, but they are exceptionally welcoming to their LGBT client base. Out at Borgata offers LGBT travelers a unique vacation experience. Whether you are looking for hotel packages, entertainment or special events, Borgata values its partnerships with several local and international organizations, such as the Greater Atlantic City GLBT Alliance. Their Out at Borgata hotel package features and overnight stay at the Fiore Suite, passes for Spa Toccare, two complimentary cocktails at B Bar and a $50 dining credit.
Out at Borgata
1 Borgata Way
Atlantic City, NJ 08401
609-317-1000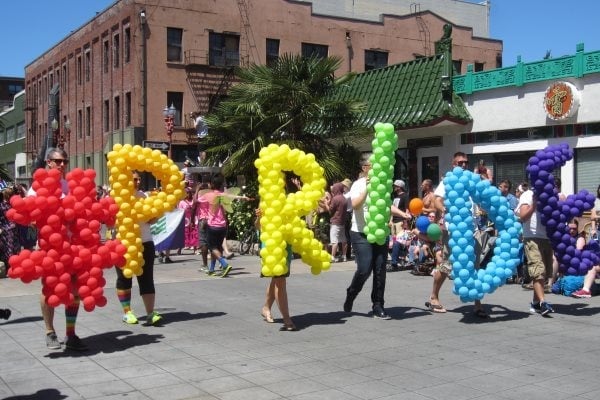 Organizations and Resources
New Jersey's LGBT community is vibrant, social and has a lot going on. In addition to these bars and clubs being fun social spaces, they also foster a sense of community and belonging." Of course, bars and clubs are essential, but New Jersey's LGBT folk also have dozens of groups to thank for creating a positive community. If you're looking for resources in your local area, these organizations are a great place to start.
Pride Center of NJ has been fulfilling the support and social needs of thousands of lesbian, gay, bisexual, transgender, and intersex people since first opening its doors in 1994. A fast-growing community center located in Highland Park, provides a "safe space" for the LGBT community: a place to learn about the community from a variety of resources, a place to socialize and meet new friends, and a place to gain acceptance and understanding of your gender and sexual identity in a comfortable setting. For more LGBT events check out the Pride Center's Meet up page.
Hudson Pride Connections Center, based in Jersey City, NJ, advocates for physical, mental, social and political well-being of individual LBGT folk and the community as a whole. For over two decades, Hudson Pride Connections Center has provided LGBT programming, such as support groups, HIV prevention, community outreach and much more. They also work with allies and organizations that serve the LGBT population, educating them on best practices. Every year, Hudson Pride hosts Jersey City Pride, a festival that bring the community and its allies together.
New Jersey's northern counties aren't the only ones with LGBT representation. Southern New Jersey LGBTQ Pride is an organization that promotes equality, respect, and awareness of causes important to the gay, lesbian, bisexual, transgender and questioning community of Southern New Jersey and surrounding areas. The provide anti-bullying outreach programs specifically designed for LGBT youth. Every year in September, they host a weekend of events, forums, and workshops at Cooper River Park in Cherry Hill, NJ.
The Greater Atlantic City GLBT Alliance promotes the economic, social and political encouragement of the GLBT supportive community of the greater Atlantic City region. This organization is open to individuals and local businesses that support the LGBT community. Check out a list of their upcoming events here.
Looking to buy or sell your home? You don't need to "straighten up" for The Gayborhood, a residential real estate service based in Central NJ that caters to the LGBT community. Since 2003, The Gayborhood has been serving couples and families in towns all over the state, such as Asbury Park, Jersey City, Morristown, Princeton and beyond. Buying property is a monumental task, and working with a knowledgeable, experienced and professional consultant can make the process that much easier.
Got some musical talent? The New Jersey Gay Men's Chorus aims to inspire pride, empowerment, equality and acceptance to members of the LGBT community and supporters through music and outstanding performances. The New Jersey Gay Men's Chorus is a volunteer chorus of communities coming together from New Jersey and Eastern Pennsylvania. For over 25 years, the new Jersey Gay Men's Chorus has performed and hosted a variety of events and shows in the tri-state area.
Did we skip any of your favorite places, or miss any helpful resources? Let us know in the comments below. Still searching for more? See all the best places to hang out and visit for New Jersey's LGBT community. Or, to when figuring out your next get-away destination, visit the most vibrant LGBT-friendly vacation sports in New Jersey for your next weekend trip.