Best Halloween Events In New Jersey
Posted on January 16, 2023
By

admin

371 Views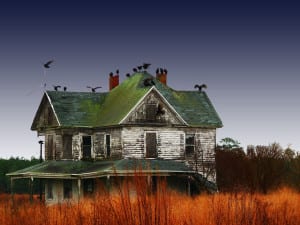 Even though it's only September, Halloween is just around the corner. It's one of the top holidays among New Jerseyans of all ages, and that means that there's plenty of ways to
celebrate throughout the state. If you're looking for Halloween events in and around New Jersey, you're in luck.
We've managed to put together some of the biggest and best Halloween-themed fun throughout the state, as well as some of the best haunted attractions in NJ, too. Check out out favorites below.
Pantophobia Haunted Attraction
Pantophobia is Montvale's biggest Halloween attraction, and features awesomely terrifying characters from your favorite movies, books, and nightmares. This terrifying haunted wonderland involves activities that range from running away from zombies to climbing on a traditional hayride. It's best for families that have children who are 10 and older, since it does get pretty scary, pretty quick.
It's also worth noting that it's usually only open on the weekends, and begins October 2nd. We suggest checking out their site to get the full details, and to book your tickets in advance. (It gets sold out fast.)
300 W. Grand Ave., Montvale, NJ 07645
Visit website for details.
Contact: 805-666-1699
Brock-tober Fest
Held in Freehold's much-loved Brock Farms locations, this not-too-terrifying series of Halloween events focus on traditional fall activities like a corn maze, hayrides, and of course, classic arts and crafts. It's cute, it won't traumatize kids, and it's wholesome fun for the whole family. Best of all, Brock Farms also offers you the chance to pick your own pumpkin right out of the patch…and maybe even meet the Great Pumpkin!
Brock Farms, Colts Neck and Freehold
Visit website for details.
Scary Rotten Farms
This sinister haunted attraction is infamous for being one of the most bone-chilling in the Jersey shore area. Their newest attraction allows you to wander through Sinister Sneed's terrifying Carnival of Chaos, and live through horrifying scenes involving hillbillies, zombies, and the Devil himself. This is a pretty gruesome haunted house, and is so terrifying that children under 13 are not allowed without parental supervision.
A portion of all proceeds from Scary Rotten Farms will go to Ocean of Love Cancer Foundation, so it is a terrifying thrill with a good cause. Come on out!
Scary Rotten Farms
151 Brick Blvd, Brick Township NJ
Visit website for details
Contact: 732-477-0606
Cape May Ghost Tours
Cape May is a notoriously haunted town, and has a ghost story around every corner. Get an up-close and personal tour through the most haunted city in New Jersey, and learn about the Victorian ghosts that call local estates their homes. Who knows? You might actually see a ghost, yourself!
Cape May Historic Haunts Tour
1048 Washington Street, Cape May NJ
Visit website for details.
The Halloween Parade And Dance Party
Sometimes, you just need to bust a move and get groovin', and what better time to do it than during one of the most fun seasons of the year? Sea Isle City's Halloween Parade is the perfect place to do it, since it's also part dance party. Children of all ages, teens, and adults will be shakin' it to top hits of the year at Excursion Park.
This colorful, funtastic Halloween parade includes costumes characters from favorite children's TV shows, holiday-themed floats, and a fun-filled outdoor time for everyone. This is 100% child-friendly.
October 23rd, 7 PM
45th – 40th St. and Landis Ave., Sea Isle City, NJ 08243
Chiller Theatre Expo
If you are a huge fan of horror movies (and really, who isn't?), then you're going to love Chiller. This massive theater convention features all sorts of macabre activities, sights, and expos for people who love anything retro, creepy, and zombie-tastic. 2015 is the 25th anniversary of this world-famous expo, which means that you can bet that it will be more exciting than ever before.
Chiller is an ideal place to go if you love to collect haunted house goodies, love to meet famous horror and sci fi stars, or if you happen to be a fan of artists like Alice Cooper. This year, the Chiller Theatre Expo will also be hosting a model contest for folks who want to show off their model-making skills. This year, New Jersey's Bat Man will also be showing off a new family of bats. How cool is that?
Chiller Theater Expo
199 Smith Road, Parsippany NJ
Contact: 888-257-8148
Visit site to purchase tickets
Haunted Hotel: A Moving Horror Play
This brand new moving horror play takes place right near Archer Hall in Allendale, and lets you feel like you're part of the action. Join a group of fellow adventurers, become part of a seance, and uncover the terrifying identity of a killer who struck on Halloween night. Presented by the talented Park Players group, this is one play you'll never forget.
Haunted Hotel
Archer Hall, Allendale
Contact: 201-825-8805
Visit site for more details.
There's More Where That Came From!
Halloween might just be the best time to uncover New Jersey's rich history. It's also one of the best times to plan out a family outing, go apple picking, hit up a local farm for a hike, or just have fun with friends at a bar.
Not all of New Jersey's haunted attractions are created by theater folk, though. Some of them actually are considered to be legitimately haunted, and a night at one of those locations might just lead you in for the scare of your life.
---
Find unique NJ themed products!
Buy this one-of-a-kind Halloween and NJ themed children's story.
Read it for a fun bedtime story the night before Halloween!