16 Best Kids Museums in NJ
Posted on January 16, 2023
By

Ray Gallagher

3544 Views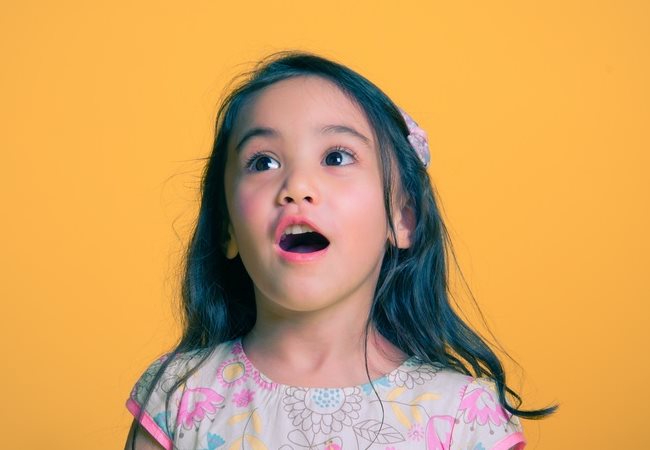 Best Kids Museums in NJ
Whether they are obsessed with trains, fascinated by insects, or are passionate about art, children are naturally curious about the world around them. Young minds are always ready to explore, learn, and- most importantly- have fun! Children's museums are the best places for kids to get hands-on experience with their favorite topics. There are dozens of children's museums and learning centers for kids through New Jersey. We've selected the best kids museums to spend an educational day with your child.
1. Liberty Science Center: The Liberty Science Center is the premier interactive museum for families in New Jersey. This learning center is home to both permanent and traveling exhibits. Learn about local wildlife, explore Earth's energy sources, and get lost in the Touch Tunnel. Current traveling exhibits include Titanic: The Artifact Exhibition and Dora & Diego: Let's Explore. This children's museum in Northern NJ is home to the world's largest IMAX Dome Theater. Watch breathtaking films about science, technology and nature on the 88-foot screen. The Liberty Science Center is great for families with kids and teenagers, because there are so many cool things to explore.
Liberty Science Center
222 Jersey City Blvd., Jersey City, NJ
201-200-1000
2. Imagine That! Museum: With over 50 unique exhibits, Imagine That! aims to provide a safe environment for children to stretch their legs – and their imagination. This NJ children's museum is perfect for preschoolers and kindergartners. Learning through play is the best way to explore the world, and kids will be able to participate in so many hands-on activities at Imagine That! In addition to their exhibits, Imagine That! also hosts special events, such a character breakfasts and field trips. Imagine That! is also a great place to have an educational birthday party.
Imagine That! Museum
4 Vreeland Rd., Florham Park, NJ
973-966-8000
3. The Sterling Hill Mining Museum: Step into earth science at the Sterling Hill Mining Museum. Once home to a working industrial mine, the Sterling Hill Mining Museum is now open to the public. Kids and their families can explore the history of the mine, study geology, and learn about engineering and responsible use of nonrenewable resources. This children's museum in Northern NJ is home to so many exciting exhibits, such as the Rock Discovery Center, the Fossil Discovery Center, the Ellis Astronomical Observatory, and the Thomas S. Warren Museum of Fluorescence. Take a tour of the mine and discover an entire underground world.
Sterling Hill Mining Museum
30 Plant St., Ogdensburg, NJ
973-209-7212
4. Kidsbridge Tolerance Museum: Children's museums don't just have to be about science and art. The Kidsbridge Tolerance Museum is unique because it aims to empower youth and transform communities through evidenced-based character education, life skills training, and bullying prevention. This Central NJ museum teaches tolerance, diversity appreciation, cultural sensitivity and youth activism. This museum features exhibits for K-12. Kidsbridge also hosts programs and events focusing on bullying, character development, and youth leadership.
Kidsbridge Tolerance Museum
999 Lower Ferry Rd., Ewing, NJ
609-771-0300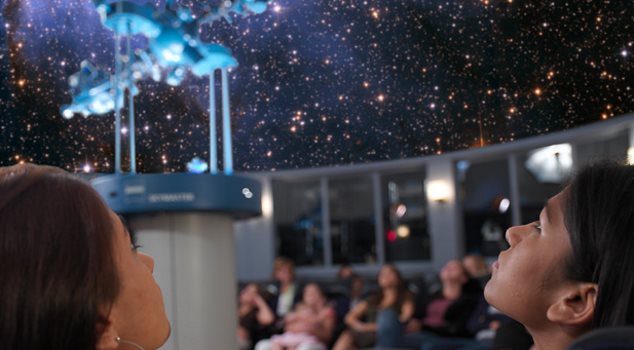 5. Newark Museum: The Newark Museum is New Jersey's largest museum. They have an entire section devoted to youth and family programming. Kids love to explore the galaxy at the planetarium. Makerspace fosters a love of engineering, and Creative Play offers hands-on activities for kids ages 3-12. The interactive galleries include Look/Touch/Learn: Tibet and Dynamic Earth: Revealing Nature's Secrets. One of the coolest things about this NJ children's museum is Camp Newark Museum, a six-week summer camp where kids ages 3-14 can participate in hands-on educational activities.
Newark Museum
49 Washington St., Newark, NJ 07102
973-596-6550
6. Garden State Discovery Museum: One of the largest attractions in Southern NJ, The Garden State Discovery Museum is the best children's museum for educational family fun. Celebrate imagination for children ages infant to 10 years old. There are diverse exhibits for children to explore. Kids love to explore the Wildlife Area, Under Construction, Vet and Pet and Storybook Castle. This NJ kid's museum also hosts regular discovery  workshops for all grade levels that meet NJ Common Core standards. For a unique party idea, have the Ultimate Sleepover Party at the Garden State Discovery Museum.
Garden State Discovery Museum
2040 Springdale Rd., Cherry Hill, NJ 08003
856-424-1233
7. The Ripley's Believe It or Not! Museum: Atlantic City isn't just for mom and dad. If you need a break from the casinos and nightlife, take the entire family to the Ripley's Believe it or Not! Museum. Visit the Odditorium, which is filled with strange and bizarre exhibits from around the globe. Kids will also love the Vault Laser Maze Challenge, where kids can twist and turn through a maze filled with laser beams, just like a spy!
The Ripley's Believe it or Not Museum!
1444 Boardwalk, Atlantic City, NJ 08401
609-347-2001
8. The Jersey Shore Children's Museum: This hands-on children's discovery center in Southern NJ is dedicated to stimulating curiosity in science, technology, history, and culture. Children can explore over a dozen interactive exhibits, such as Peak into Space, Catch of the Day, Dino Dig, and more! This NJ children's museum always hosts fun and educational events, such as Reading Role Models, Mad About Math, and Growing Up With Science. Come visit on Saturday afternoons for theme parties. This is one of the best kids museums in NJ!
The Jersey Shore Children's Museum
6725 Black Horse Pk., Egg Harbor Twp., NJ 08234
609-645-7741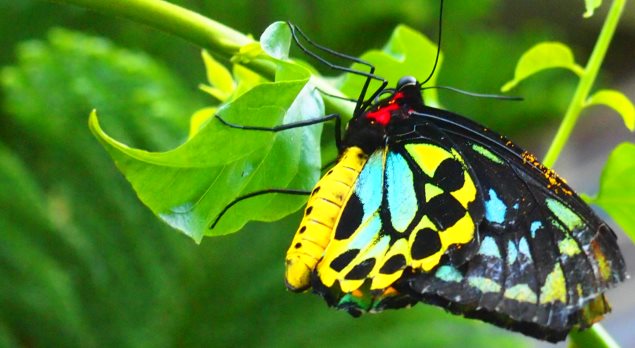 9. World of Wings: Enter the wonderful World of Wings! This is a mesmerizing museum where children can learn about animals, insects and nature. Tour the Butterfly Atrium and experience a tropical oasis filled with flowers, waterfalls, and, of course, beautiful living butterflies. Other exhibits give children the chance to see insects and reptiles, too! There is even more to do at this kid's museum in Northern NJ. The Illusion room is a space designed to trick the eye with optical illusions, so watch where you're going! A visit to the Bubble Room is like a trip to the depths of the ocean. For extra fun, check out the bounce room, complete with a moon bounce and an inflatable slide!

World of Wings
1775 Windsor Rd., Teaneck, NJ 07666
201.833.4650
10.Monmouth Museum: The Monmouth Museum emphasizes ideas, inspiration, and imagination; as well as a commitment for creative expression and life-long learning. The Becker Children's wing is designed to be a learning environment where kids can interactively engage with numerous hands-on activities. Learn about the weather, travel to ancient Egypt, and blast off to outer space at this Central NJ children's museum. The Monmouth Museum also has a Wonder Wing for little scholars under the age of 6.
Monmouth Museum
765 Newman Springs Rd., Lincroft, NJ 07738
732-747-2266
11. Whippany Railway Museum: Since 1965, the Whippany Railway Museum has been preserving New Jersey's railroad history. The museum is home to both outdoor and indoor displays. The exterior exhibits feature some really cool authentic railroad equipment from the early 1900s. The museum displays artifacts, models, and photographs from old-time New Jersey railroads. Kids who love trains will love this children's museum.
Whippany Railway Museum
1 Railroad Plaza, Rt. 10W & Whippany Rd., Whippany NJ 07981
973-887-8177
12. Insectropolis: Crawl into New Jersey's only "bugseum!" Explore the fascinating world of bugs in this insect city. View thousands of creatures from around the world as you explore the different exhibits in this unique kid's museum. Study at Bug University, travel with the Hive Airport, and tune into WBUG Radio. Kids who love creepy crawly creatures will love this museum.
Insectropolis
1761 Rt. 9, Toms River, NJ 08755
732-349-7090
13. Morris Museum: The Morris Museum boasts being Morris County, NJ's epicenter for art, science, culture, and history. With over 40,000 diverse pieces in their collection, this museum is filled with educational experiences for adults and children. The Morris Museum is devoted to educating children and their families. They have several programs designed specifically for young museum-goers. This museum features studio art courses for children and teens. Children ages 2-5 can participate in Tot Tours on select Fridays of every month for an educational and enriching experience. The Morris Museum is also home to the Bickford Theatre, which regularly hosts children's shows.
Morris Museum
6 Normandy Heights Rd., Morristown, NJ 07960
973-971-3700
14. Hunterdon Art Museum: Children often develop a passion for art early. The Hunterdon Art Museum not only offers beautiful art exhibits, but opportunities to learn, create, and design. They offer art classes for children ages 4-15. Young artists are exposed to painting, drawing, clay, and mixed media. Older kids and teens can learn about glass fusing, robotics, anime, and comic drawing. Children and their families can participate in hands-on art appreciation workshops, which will foster a life-long love of art and culture.
Hunterdon Art Museum
7 Lower Center St., Clinton, NJ 08809
908-735-8415.
15. Jersey Explorer Children's Museum: You don't even have to leave New Jersey to explore the world! Visit the New Jersey Explorer Children's Museum in East Orange, NJ to experience their fun and exciting exhibits. Travel to ancient Egypt, help on the Underground Railroad, and soar into space at this adventurous NJ children's museum. This children's museum is staffed by the energetic and dynamic members of the New Jersey Youth Corps. Spend the next rainy day having an educational adventure.
Jersey Explorer Children's Museum
192 Dodd St. East Orange, NJ 07017
973-673-6900
16. The Franklin Mineral Museum and Nature Center: Learn about mineral science at this kid-friendly museum. They have over 4,000 mineral displays, including the mesmerizing fluorescent room. There is also a life-size mine replica to show the mining methods used in the Franklin mines. Children will enjoy learning in "nature's classroom" at this Sussex County, NJ museum.
The Franklin Mineral Museum and Nature Center
32 Evans St. Franklin, NJ 07416
973-827-3481
Whenever kids say "I'm bored," this is the perfect opportunity to show them the exciting and interesting things our world has to offer. Children's museums help encourage kids to love learning at an early age. Who wouldn't want to visit a museum where they are encouraged to touch and play with the exhibits? Whether you are looking for a rainy day activity or an educational adventure, check out our guide to NJ children's museums. For adults looking for culture in New Jersey, see our complete list of museums.
---
Looking for a unique NJ souvenir?
Check out Fun New Jersey's new gift shop!
Find jewelry, apparel, home decor, and more!
Want more indoor museums, art, and learning in NJ?
Take a look at our definitive list of 182 rainy-day activities in New Jersey.
FAQs
What is there to do in North Jersey for kids?
There are plenty of amazing children's' museums in North Jersey. The Liberty Science Center in Jersey City is one of our favorites.
What do with kids this weekend in NJ?
We recommend taking your kids to a children's museum in New Jersey this weekend. The Imagine That! Museum has over 50 exhibitions and is a great option for children.
What is there to do for toddlers in NJ?
The Jersey Shore Children's Museum has plenty of things that toddlers would enjoy.
What is the biggest children's museum in the world?
The Liberty Science Center has the largest IMAX dome in the world.
What age is good for children's museum?
Any child of any age can go to a children's museum in New Jersey. You should research what the many different options have to offer and choose a museum that suits your child's unique interests. Most children's museums are best suited for children between 0-12 years of age.
Can you go to the children's museum without a child?
No, most children's museums do not allow you to enter without a child as they are designed for young children.