New Jersey Museums: Etiquette, Tips, And Ideas For Moms
Posted on January 16, 2023
By

admin

305 Views
If you're like many moms, summer marks a window of opportunity when it comes to educating your child – or at least, supplementing the education that your kiddo already receives at school. And, summer also means that many museums are offering special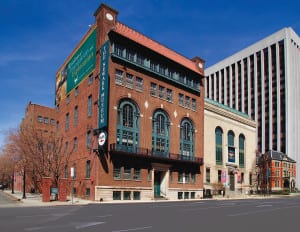 access rates to families. So, it makes all the sense in the world to bring your kids to a museum when school's out.
Before you make your first excursion, it's best to learn about what museums expect of your kids, and how to make the most of your trip. To make things easier on moms visiting museums, we put together a family-friendly tip list.
Tip #1: Bring Young, Excitable Kids To A Child-Friendly Museum
Some museums, such as the Liberty Science Center, are specifically designed with kids in mind. These museums are designed for kids to have hands-on experience, to get loud, and to teach them while they get out all that nonstop fun energy. As a result, the museums tend to be loud and fully stocked with sturdy exhibits that can handle kids' touches. Lucky for us, there are plenty of NJ museums that are geared towards tots and tykes.
Other sites and museum-like venues, such as the Old Barracks museum in Trenton, have live action reenactments of famous historical battles. In Holmdel, the Longstreet Farm museum has a fully recreated farm filled with real animals. Kids are encouraged to run and play, and they are also encouraged to pet some of the fauna that roam the farm.
Tip #2: Teach Kids To Use Their "Museum Voice"
Some kids are naturally loud, and if you are going to bring them to a typical art museum or history museum, you will need to teach them to quiet down. Usually, most kids can pipe down by 9 or 10 years old, which means that that's the best time to start getting them introduced to art museums (if they like art), or history museums.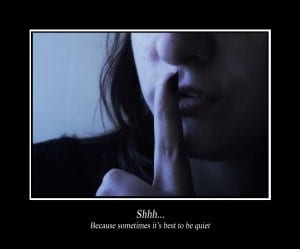 If you bring loud children to a quiet museum, it's not only inappropriate, it's rude. In certain cases, it may even cause you to be asked to leave. Your children also should be aware of what should not be touched. So, if your child isn't ready to handle quieter museums, it's often best just to wait until they are old enough to do so.
Tip #3: Take Kids To Museums That Cater To Their Interests
Some kids will love science, and that's when you take them to a science-related museum. Other kids will go wild for animals, which is when you might want to take them to an aquarium, a zoo, or Insectopolis. Even more kids go gaga over art. You get the picture. Kids will be much more likely to want to visit a museum that they are interested in visiting. The key thing here is to match the right child friendly museums in New Jersey with your kid's interests.
Parents who take kids to museums that their kids will most likely be averse to are not doing their kids a favor. At best, you'll have bored, possibly whining kids. At worst, you will have a full-on tantrum.
Tip #4: Follow Museum Rules
If a museum states that no food or flash photography is allowed in the premises, then they mean it. They are not going to make an exception for you, and breaking museum rules can lead to being asked to leave. Don't be that person! Museum etiquette is something that is to be followed by everyone.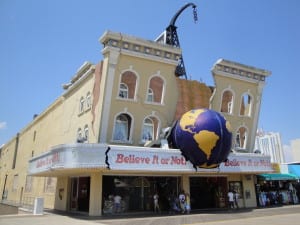 It's also important to remember that rules can change from place to place. So, feel free to gawk or be loud at the right museum. For example, Ripley's Believe It Or Not in Atlantic City is known for being somewhat loud at times, and often encourages kids to go "Woaah!!"
Tip #5: Do Your Research
You'll be able to find out tons of information about the museum that you want to visit by logging onto its website. It can tell you whether you should expect entry fee, whether you're open for entry discounts, whether there are guided tours, and whether it's age appropriate. The more you learn, the better you can plan. The good news is that we actually have a growing list of museums in New Jersey for any age. Check it out here!
There are many museums in New Jersey that are worth visiting during the summer. If you're a mom to a toddler, there are museums that cater to you. If you're a mom to a teenager, there are still New Jersey museums that cater to you. As long as you do your research ahead of time, you'll find a museum to fit your needs.
---
For more museums and indoor attractions in the Garden State, see our full list of activities for when it's raining.