8 Tips For New Jersey Commute Newbies
Posted on January 16, 2023
By

admin

239 Views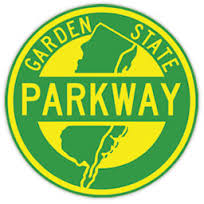 The commute that many New Jerseyans face can be absolutely brutal. The Garden State Parkway, Jersey Turnpike, and even local highways are infamous for being jammed with traffic throughout the day. During the summer, the influx of vacationing commuters can make a typical trip to work almost unbearable. In order to alleviate some of the commuting stress, we decided to offer time-tested tips and tricks to make the commute a little bit easier.
If you ride NJ Transit trains, or if you use the subway, buy unlimited monthly passes – or at least buy tickets in bulk. This one is a money-saving tip that really adds up over the months. As you may already know, NJ Transit lowers ticket prices when you buy them in batches. So, if you commute, you might as well take advantage of the savings. It really does add up quickly.
During the summer, plan to leave 20 minutes early if you're commuting by car. If timeliness is an issue, then you should always allot yourself a little bit of extra time during the summer. To make sure that you get there on time, it's also wise to Google your route to find out if there are currently any accidents or delays when you're on the road.
Get comfortable. Do what you can to keep yourself comfortable while commuting. If you're a train commuter, then bring a favorite magazine or a tablet. If you're a car commuter, then make a wise move and invest in a good air conditioner for your car. If you're comfortable, you will not mind the commute – or even being stuck in summer traffic – as much.
Remember that road rage is never acceptable, under any circumstances. For some reason, summer commutes often make people irritable. We understand it. New Jersey traffic is not exactly fun to deal with. However, road rage is very dangerous, and is often a major cause of accidents on both the Garden State Parkway and New Jersey Turnpike. If you're caught raging, then police will likely pull you over and fine you. That's something you shouldn't deal with.
Know back roads to your destination. The majority of tourists and commuters out there will use main routes that everyone knows in order to get to where they're going. If you know a side route, it may be a physically longer route to take, but it also may save you quite a bit of time. If you're new to the area, take a day to just explore the side streets. You may just be able to find a faster way home.
Go against the normal flow. During the summer weekends, you'll see most cars heading South in the morning, and North in the evening. Quick observations about rush hour can easily tell you where and when you should expect "crunch time" to be. If at all possible, try to schedule your commute in a way that makes sure you're on the road during "down time." Using your ninja scheduling skills can cut down your commute time considerably.
Get EZ-Pass. Sick of waiting at the tolls? Tired of rooting around for change to toss into a bucket? EZ-Pass lanes are much faster, much more convenient, and totally worth the fee you have to pay in order to keep your account active. While it may not seem like much, it definitely makes the Raritan toll plaza wait a lot shorter.
Don't get too aggressive while driving. Road rage aside, aggressive driving is also a major source of traffic accidents on the GSP. Squeezing yourself inbetween two truck's blind spots in order to get to an EZ-Pass lane may seem harnless, but if you do it too quickly or without looking, it can easily end up in a totaled car. In other words, practice defensive driving.
Yes, the commute is hard, but that's New Jersey – only the strong survive!
Traveling from New Jersey into New York City? Use our guide to find every possible way of getting into the Big Apple!