[  Work From Home Jobs NJ   |  53 Ways to Make Money Online   |  Best Businesses to Start   |  How to Start a Blog   ]
[ How to Start in Affiliate Marketing  | Best Affiliate Niches  |  Best Affiliate Networks to Join  |  Affiliate Marketing Myths Debunked ]  [  Starting a Business in NJ (A-Z) ]  [  Best online Courses  ]
Let's Get Right Down and Into it
This is going to change your life:
Here we go. Here are some insane ways to make money online!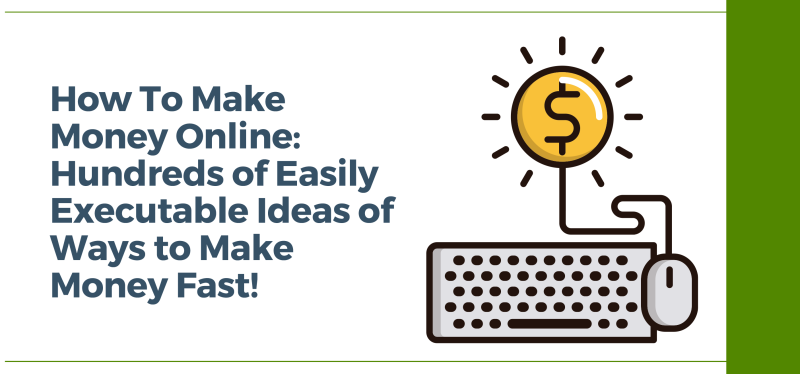 1. Start a Blog 
Blogging can be a virtual goldmine for you, That is if you really want it!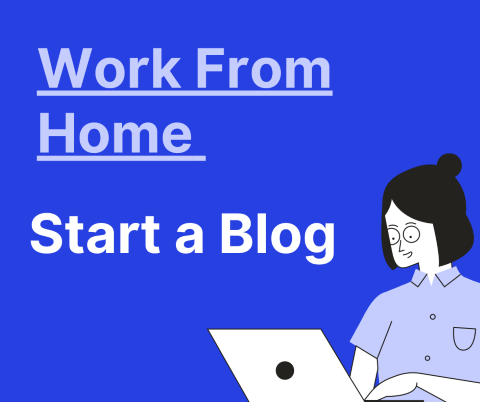 Choose a niche and create as much authoritative content around your niche that you can.
If you build quality content, they will come.
When you have the right audience, and if you put the time in, blogging can generate a passive income stream for you for years to come.
Here is how to make money blogging:
Write great content, promote your content, engage with your audience, and get their interest in taking certain actions such as purchasing a product or service.
If you work on SEO and driving traffic, you can also sell ad space to generate revenue.
You can also make money by incorporating affiliate links of certain products to earn commissions from every sale.
100% Free Full Training on How to Find a nice and build a blog from scratch:
See our Step by Step guide on How to start a blog.
Also, see more on how to get started in affiliate marketing.
Want to Take the Fast Track to Success?
Take the free Authority Hacker course and learn how to build a profitable authority blog that can generate over 6 figures.
2. Affiliate Marketing 
Sell other people's products and services and make money!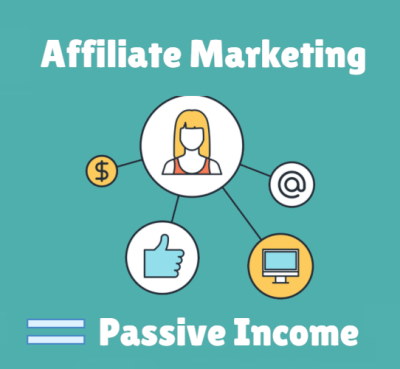 You don't even need a website to get started.
Affiliate marketing is one of the best ways to make money online. Especially for beginners.
With this model, you simply partner with businesses and brands within your website content.
You sign up with an affiliate network and find products to sell. You will be given a unique affiliate code to use.
You build a website (or use your existing site )and place your affiliate links on your site
When someone buys a product through your link, you will be paid.
Then you just need to get traffic:
Then you buy ads on Google, Bing, or another ad network. Or serve Facebook and YouTube ads.
See our Step by Step guide on how to start affiliate marketing and make SOME REAL money from the comfort of your own home.
Authority Hacker offers a free course on how to create a profitable affiliate marketing business from scratch.
3. Make Money Simply By Promoting Software
Since we were just on the subject of affiliate marketing, here is an amazing offer where you can promote an award-winning debt elimination software that helps people get out of debt in just a few years.
You earn anywhere from $400 to $1,500 ON EACH sale!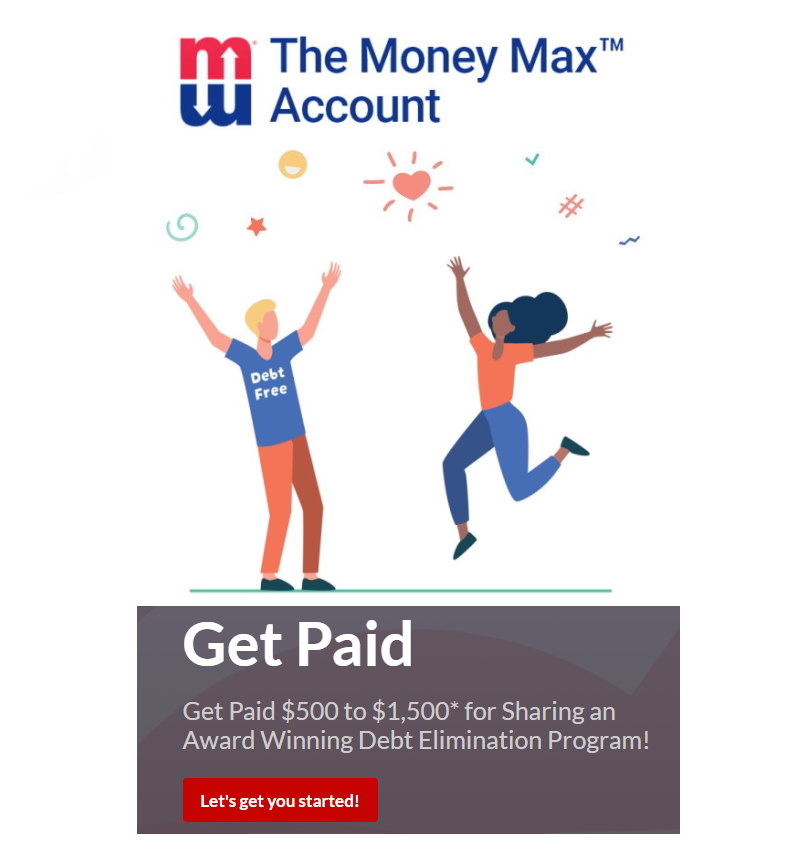 Helping people to get out of debt is a very rewarding recession-proof way to make money online from the comfort of your own home.
You simply promote the software and then the product sells itself!
Sign up today as a Money Max Agent and start making money online easily!
The average client can pay off their mortgage (and credit card debts) in as little as 2 to 7 years! And you are going to help them do just that!
And the best part? 
They can do it with their current income.
Sign up today and become an independent agent.
Or, learn more about this debt-to-wealth business opportunity so you can understand better how it works.
4. Dropshipping 
Dropshipping is a type of business model that can be very lucrative.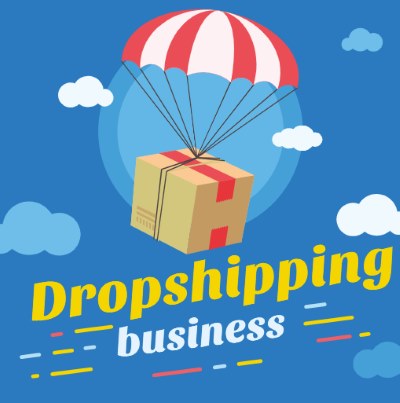 It is a form of eCommerce where a warehouse is not necessary even though you are dealing with physical products.
Issues of shipping and handling, and keeping on-hand inventory are all an exception in this business model.
The task of all the product fulfillment needs and other related issues are all dependent on the drop shipper.
As soon as you have an order, all you need to do is to inform your drop shipper, and the product will be made available to your client without your physical presence.
Years ago it was very difficult to get into drop shipping, but now there are many all-in-one platforms where you can get involved with this niche very easily.
Simply find a sub-niche that you are extremely passionate about and then start to build your store.
Which platform should you use?
1. First you need to have a store. You can create a blog and add the Woocommerce plugin or you can sign up for either Shopify, Bigcommerce, or Wix and use them as your store platform.
2. Then you need to find drop shipper suppliers.
Our choice of the best drop shipper
We have found that by far, one of the best online platforms to integrate into your store for dropshipping is Spocket.
With Sproket, you can choose products from thousands of drop shippers from all over the world. No more dealing with China.
It's easy to use a comprehensive solution to dropshipping.
You can have a store up and running very quickly.
How it works:
Your customer visits your store and makes a purchase, the order goes directly to your suppliers, and they ship it.
You send the order to your suppliers with just 1 click with Spocket.
You keep the profit from the purchase.
See our complete review of Spocket and how it works.
or
5. Start a Podcast
The Podcasting trend is starting now
Do NOT miss out on this trend. It is one of the best up-and-coming ways to make extra money online!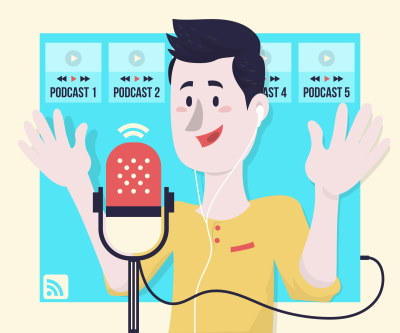 Although podcasts aren't anything that is really new as they have been around for a while, but they are getting more and more popular.
The reason is that people want content but they don't always want to be attached to a computer all of the time.
Sharing your life stories or life knowledge is actually a realistic way to make yourself some income.
Podcasting is similar to creating a YouTube video channel.
Find a niche where there is interest and create a plan to talk about that niche.
Build podcast content. Also known as digital assets.
If you can build up an audience you can start monetizing your podcast.
The best all-in-one platform to get started in podcasting is PodBean.
With PodBean you get a professional podcast website, hosting, AND publishing which includes distribution and promotion where they help you to grow your audience.
You can also easily integrate and add your podcasts to your web pages with their professional customizable embeddable players. That last point is very important.
PodBean also helps you to build an audience with their email integrations so you can and collect email addresses to blast with your newest episodes!
If you want to learn more, see this well-written in-depth review of PodBean on PodcastEnthusiast.com.
You can try Podbean for the first month for free.
See a list of all of the best podcast hosting platforms.
6. Become a Virtual Assistant 
You can start to make money right away!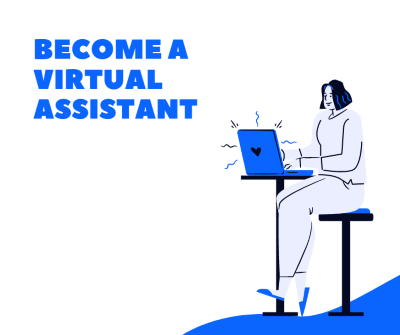 With the explosion of the internet and with now billions of websites, you can make a lot of money freelancing and selling your services.
There are literally over 700+ things you can do as a virtual assistant.
Some examples would be: that you can write content articles, edit articles, do research, do website SEO audits, do marketing tasks, transcribe audio to text, do data entry, or do photo manipulation.
Whatever your skillsets are, you simply sign up for one of the online marketplace platforms and promote your skills. The more you know the more outsource work (jobs) you will receive.
One of the biggest marketplaces online is Fiverr.
You can literally start an online agency on Fiverr overnight!
Just find a niche or service that you can perform (and hopefully excel in and offer your services). It's that easy.
There are many clients available that would be willing to work with you. You just need to learn how to market to them.
Sign up today on Fiverr and create your first gig. It's fast, easy, and 100% free!
7. Online Courses
Making money online by creating online courses is getting humongous this day and age.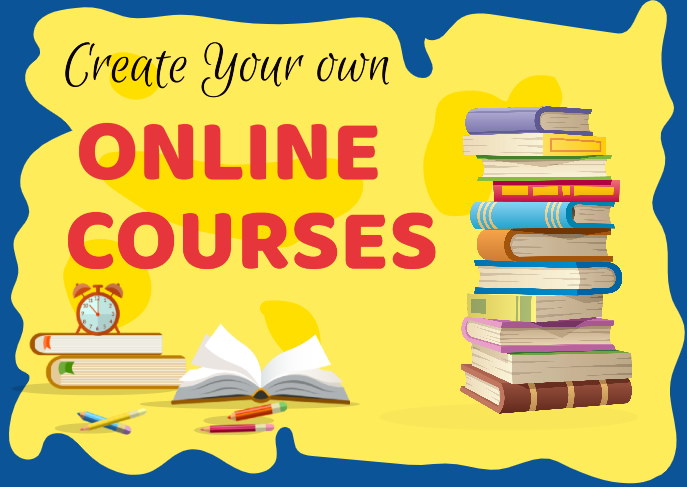 Whatever skill you have, many out there are in need of it.
Your expertise is worth the money!
People are willing to pay good money to learn a new skill or to learn how to do something specific.
You can join platforms like Learnworlds, Podia, and other similar platforms to teach your skills to prospects.
The one advantage of using Podia is that you can host all of your products in one place. Your website, your courses, memberships, webinars, digital products, and more.
This is a great way to make passive income online.
Income that you can scale for a long time to come.
Once your lectures, classes, or videos are completed and are uploaded, you can sell them from anywhere.
From Udemy, your website, Facebook and Youtube ads, etc.
So to make good money online, all you have to do is to teach people what they want to learn and you can make a lot of money.
Learn more about the Podia or Learnworlds platforms and how they work.
8. Webinars
You make money by selling your own product or service or someone else's.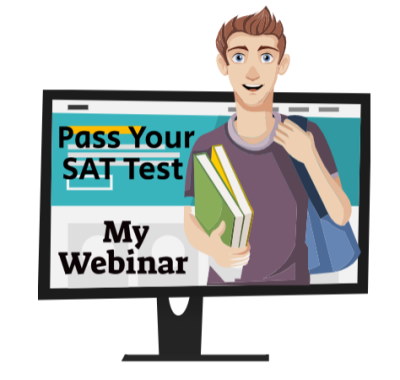 Setting up a webinar is one of the best ways to reach clients and make money online.
This is because the whole world can be reached with a webinar; and you can invite the social group that you want and make it as simple as possible to join.
By far one of the easiest to use platforms to use to create webinars is Podia.
Webinars have specific formats. If you can learn the format and sales process you can make a lot of money.
Whatever you are selling, it is not difficult setting up a webinar and, at the same time, attract some people to join it.
Facebook ads, and Google ads some of the ways to get this done and with the least hassle.
Here is the process (and some pointers): Find a product or offer that you want to build a webinar about. Make sure you are in authority about that product or an expert. Create a script for your webinar. Make sure that you are building value during your presentation. Promote the offer as unresistible and create a sense of urgency. Understand the objections that you will get and overcome them. Be very clear during the webinar about what you are selling. At the end of the webinar and start your sales pitch. Offer your visitors bonuses. Make sure that you have a unique angle or what they call in the business "a hook". Use case studies or testimonials.
Build a beautiful All-in-one website in minutes
If you are serious about making money with webinars, online courses, and selling digital products, You need to try a 14-day free trial with Podia.
You will get a website, a blog, and all of the tools you need to run a really creative and fun business on one platform.
9. Start an eCommerce Store
This is similar to creating a drop shipping website or blog.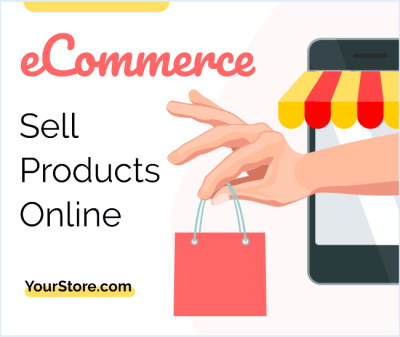 Yes, the eCommerce space is competitive, but if you find an obscure niche you can do really well.
A great platform to start your eCommerce business on is 3dCart. One of the main reasons that I like 3dCart is because it is versatile in that you can use 3dcart to build an online store from your existing website or you can run your entire website from 3dcart.
You can also build any kind of website that you want, including, print-on-demand products, dropshipping, downloadable ebooks, events tickets, digital products, subscriptions, and much more.
A business in a box
3dcart has everything under one roof. A website builder, your online store, shopping cart, easy payment integration, order management, built-in SEO customization, email marketing, hosting, and a blog.
You would normally have to pay separately for some of those features.
3dCart is one of the most affordable solutions too
For just $19 per month, you can get started with an online store featuring unlimited products with no transaction fees, a free domain name, hosting, 24/7 tech support, 50+ mobile-ready themes, a Facebook store, and more.
Be unique and stand out
To succeed in this space, there is every need to stand out and offer value to your prospective clients.
One eCommerce course that can help you to start your eCommerce store is eComBlueprint 2.0.
With this course, you will learn how to set up and keep your eCommerce store running so that you can sell your products and make thousands of dollars even if it is just a single product that you are selling.
The premise of this course is dependent on the proven methods and approaches that you can use in targeting and retargeting your desired Facebook audience.
Consumers will be driven to your website so that they can make a buy!
10. Freelancing
If you do not want to get into building your own website or drop shipping empire just yet, you can get started by making some really good money online by freelancing.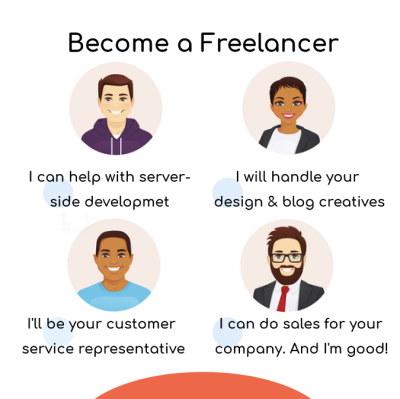 With the explosion of the internet and with now billions of websites, there is a huge demand for people like you to help them with hundreds of tasks.
Which means you can make a lot of money freelancing and selling your services.
There are a bunch of sites where there is an abundance of freelance tasks for all different types of skill sets.
Simply sign up on one of these sites like Fiverr, freelancer.com, or upwork.com.
You can search their database for jobs that are needed that are geared towards your skillset and put a bid on how much you would charge to complete the task.
You can make a lot of money freelancing
Make no mistake, but you can actually start a very legit business and make a very comfortable living freelancing.
The demand is so high, that you can even easily start up your own freelancing firm.
What is the difference between a Freelancer and a Virtual Assistant?
Although quite similar, the major distinctions are:
Freelancers sell their skills as independent contractors. They usually offer a specialized service and they charge by the day, hour day, week, or on a per-project basis.
Virtual assistants help businesses to complete different tasks. They provide professional administrative services from a remote location.
Being a self-employed freelancer or Virtua assistant are one of the more easy ways to make money online.
11. Social Media Management
We really like this one!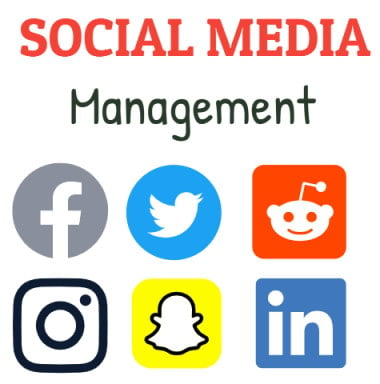 If you are savvy with engaging on social platforms like Snapchat, Twitter, Instagram, and Facebook, you can make a great living.
You can even start your own little social media management agency.
There are literally thousands of businesses that lack in social engagement with both their prospective and existing customers.
Companies large and small, as well as big brands, are willing to pay top dollar for social media managers to create posts, videos, and ads to help build brand awareness and to generate leads and of course customers.
You must understand there is a lot of time and dedication that you have to invest in doing this.
But if you love social media and you have the skills to engage, you can start a business today. And we mean a really big business.
Think about this math. If you have just twelve clients that are paying you $750 a month, you have a $ 108,000-a-year business.
Learn how to get customers and scale this, you can make more money online than you ever dreamed of.
12. Content Writing
If you are creative, and write well, and can write about many different topics, you are in business.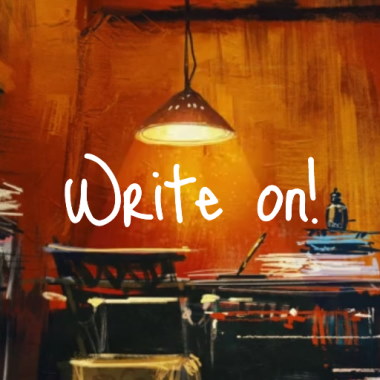 The need for content is not going anywhere soon.
If you can write really good persuasive sales copy, you can make a lot of money. And you can do it from the comfort of your own home!
We recommend that you start on one of the platforms like Fiverr. Although there is a lot of competition on Fiverr, there are not very many strong content writers.
Other sites similar to Fiverr are FlexJobs, Freelancer.com, and Upwork.
You can be creative and canvas local companies in your area and get customers immediately.
Put ads out about your ability to write amazing content. And answer ads that businesses are putting out on websites such as Indeed.com.
If you are aggressive in getting clients you can be self-employed straightaway.
Also, look into these online magazines:
Cracked, Strong Whispers, Entelligent, Watch Culture, Transitions Abroad, Watch Culture, and Dollar Stretcher.
See more amazing work from home opportunities.
13. Language Translation
If you are bilingual, you can make money translating documents (or any kind of data) into  another language.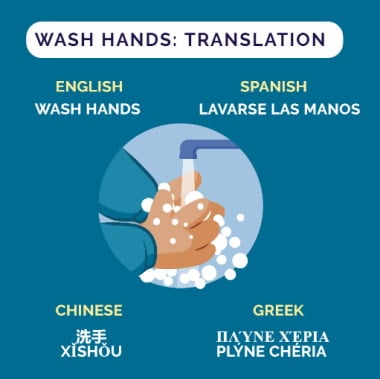 Some websites that you can join to offer your services are worknhire.com or Upwork.com.
Another great idea is to canvas companies, and offer your services to translate their web pages to another language.
Or simply ask them if they have any need whatsoever for translation.
Some companies will hire you to translate sales copy or even to do sales in another language.
One of the more common translation needs in the United States is from English to Spanish.
But there are many other needs for other language translations including French, German, and Italian.
If you can speak more than one language you are worth money to someone or some company.
14. Tutoring
If you are well versed in any subject(s), and have a lot of experience and knowledge, you can teach (tutor) people online.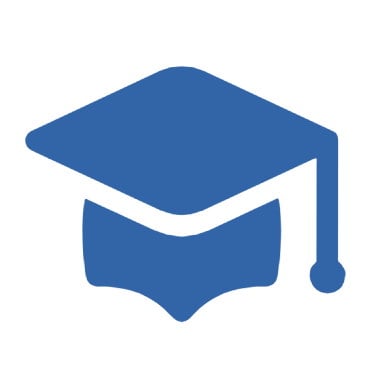 MyPrivateTutor.com, and Vedantu.com are examples of two websites where you can sign up to reach out to the students to let them know about your skills and what you can help them with.
There is a big need for this right now in our current state of social distancing.
You can do private one-on-one sessions on zoom or you can offer to come to their location for a little bit of a higher fee.
If you get 10 to 20 students, you can make some really good money.
Be creative about how you get your students, do a good job and you will get plenty of word-of-mouth referrals!
15. Consulting
Consulting Is another great idea if you are an expert in your field on any subject.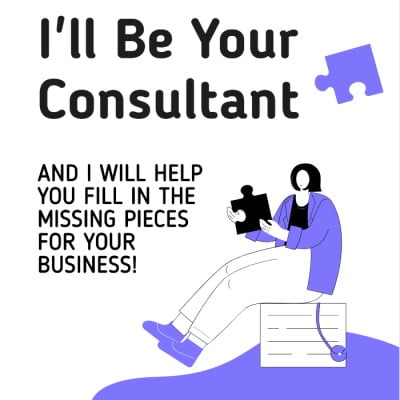 Many businesses would be willing to pay you handsomely for you to help them with something that they truly need to improve on.
Maybe you're really strong in paid ads, or perhaps SEO.
There are many phases of digital marketing where companies will pay you handsomely for your help. i.e. email marketing, content marketing,
Perhaps you can take a small team of employees and help them with project management, search engine marketing, and more.
Other popular business consulting jobs include social media consulting, sales, HR, and IT consulting.
Whatever strengths that you may have can really literally be gold mines.
Consulting is not limited to just helping businesses. You can help people financially by helping them to budget or save money, or you can help with legal advice, fitness, and more.
I met a guy that specialized in schema markup only. Not only did he come up with strategies for companies, but they hired him to implement the markup as well. This (schema markup) is an extremely niche field where most business owners have no idea on how to facilitate it.
So you can win both ways. You can get paid for initial consultations and audits and then get hired as a freelancer to carry out the work!
Think outside of the box and come up with a list of niche consulting services that you can offer and then start marketing yourself and then start making money online from the comfort of your own home!
Consultants can make anywhere from $50-$200 an hour.
16. Web Design (Development) or Web Maintenance
Obviously, the need for web design is probably not going anywhere for a while.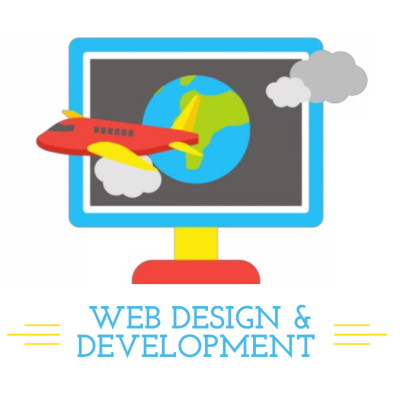 There are thousands of businesses that are just not savvy enough to either create or maintain their websites.
You can take the course and learn the basics.
If you don't really want to get into coding there are many drag-and-drop opportunities now that make building websites super easy.
A great angle would be for you to concentrate on one niche and market yourself to that one should niche.
Examples would be that you could create websites for nonprofit organizations only. Or maybe you love landscaping, you can then create websites for landscapers only.
There are many options. The world is your oyster when it comes to web design and maintenance.
You can also take courses to help you to learn how to design and code.
A good example of a course that can help you become a web developer is Web Developer Bootcamp which is offered by Udemy. Some other similar sites include Udacity, Coursera, etc.
17. Videographer
f you have skills with the camera and editing, you can start an amazing self-sustained business almost overnight.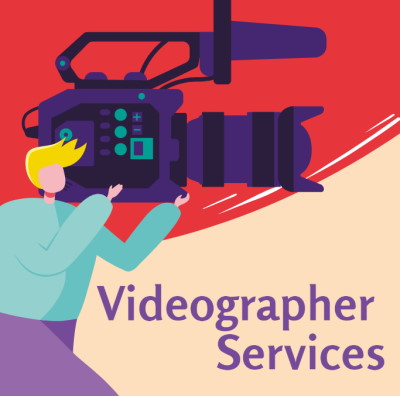 Every single website needs an explainer video as well as informational videos.
Every single business online should also have a YouTube account.
Here is your plan: Simply start in your local area and look for businesses that are lacking in video technology.
Go to their business location and pitch them. Give them your business card. In the beginning, you are just trying to get the word out. Offer them a free 20-second edited video for their social media if you have to.
Next, make a spreadsheet of as many businesses that you can find within a 10-mile radius.
Look through their websites to see who's doing video marketing and who's not.
You can then email them or come go visit them. Once you get a few clients the ball will start rolling. Some clients will be residual as well.
18. You Tube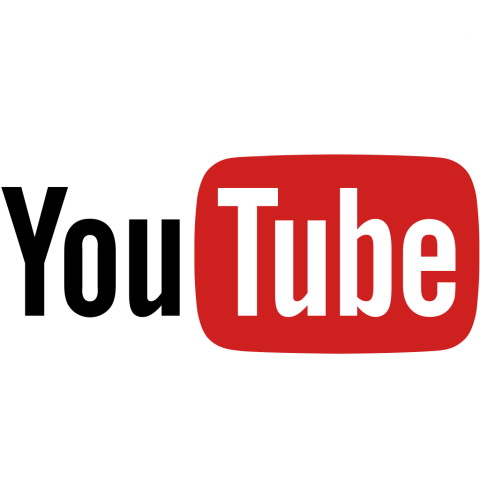 There are a couple of different ways to make money on YouTube
The first way is for you to create a channel, and then create as many digital assets (videos) as you can.
It would be wise to choose a strong but not too competitive type of niche. One that a lot of people are interested in and you can get a market share in.
You can think of your YouTube channel as a digital blog.
When you grow your YouTube channel and get subscribers, you will be able to monetize your channel.
Another way to make money on YouTube is to join a partner program and earn revenue from ads.
You can earn money by selling products or merchandise.
Last but not least, you can manage a YouTube channel for a client.
19. Selling products online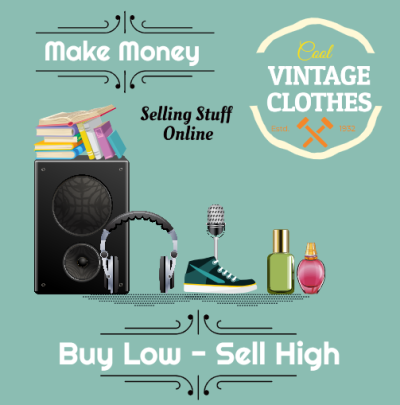 You can create your own products and sell them, or you can buy products at garage sales low and sell them higher (flip them).
Ideas:
Create your own soap and sell it online.
Buy makeup, or electronics, or vintage clothing. (or ANYTHING at all) at wholesale and then retail it either from your website or an online marketplace or both.
Power Idea: 
Start your own freaking marketplace, How about that for a great idea!
Here are the best sites to do just that.
Sharetribe
Marketplacer
Near Me
Arcadier
Or you can sell your own possessions:
It is possible that you have free cash lying around your house without even realizing it.
You can make some money exchanging some possessions you no longer need for money.
Those old phones, CDs, consumer electronics, and old sound systems that you don't fancy anymore can be sold on websites like Decluttr for money.
You can also use marketplaces like Etsy, Flipkart, Bonanza.
Bonanza, Rakuten, Craigslist, and of course some of the big players like Amazon and eBay.
20. Pay to Click Websites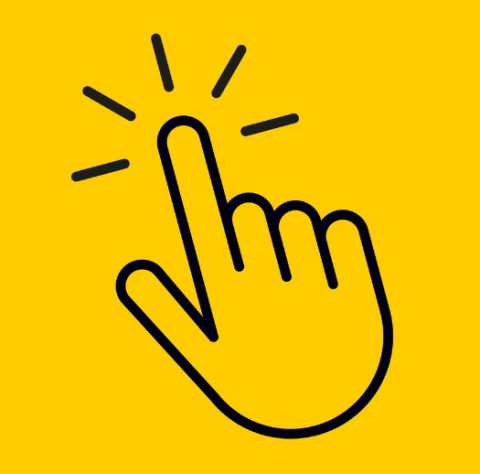 You can actually make money surfing the web and clicking on advertisements.
Some of the top pay to click sites are:
Neobux
BuxP
Ayuwage
InboxDollars
Paidverts
Clicksense
Swagbucks
We know a little less about these pay-to-click sites but they are worth checking out:
Get-paid
Fusion Cash
Scarlet Clicks
Aticlix
21. Product Reviews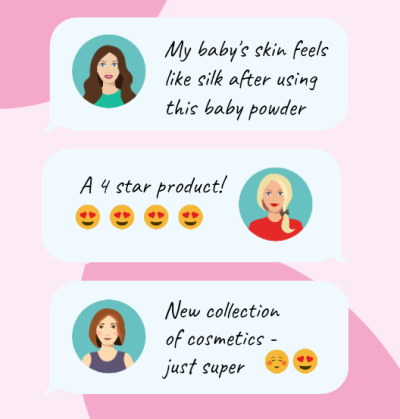 Companies small and large are willing to pay for feedback and reviews on their products because it helps them to fine-tune their products and make improvements to them.
To earn money from home, you can test products and add reviews to your website (if you have one).
If you don't have a website, you can reach out to companies and tell them that you would like to review their product make a video for them.
Simply have them send you the product, and then you do your video.
This is a great way to start a YouTube channel and business.
This is also a great way to build up an authoritative blog and make money through affiliate marketing channels.
Here are some resources :
InboxDollars, Vindale Research, ReviewStream, UserTesting, Software Judge, and Swagbucks are good places to start when you are trying to make money online with reviews.
You can also contact companies in your niche and see if they offer any compensation for doing reviews.
22. Data Entry
This is one of the easiest jobs because it really does not require extreme technical skills.
You will simply get data to input into a SAAS software, perhaps a website back-end, WordPress.
A company's proprietary back and or software or maybe just into a spreadsheet.
As long as you have an above-average attention span, you can follow directions and can avoid making errors, you can make good money doing data entry.
You can search for data entry jobs online, you can canvas companies and asked if they need any extra help with any sort of data entry or you can post your services on one of many third-party freelancing sites like Upwork or Fiverr.
Many companies both large and small are always looking for ways to outsource data entry tasks.
This is a great way to make money online.
If you get in with a good company that needs a lot of data entry you can get long-term work.
23. Surfing the Web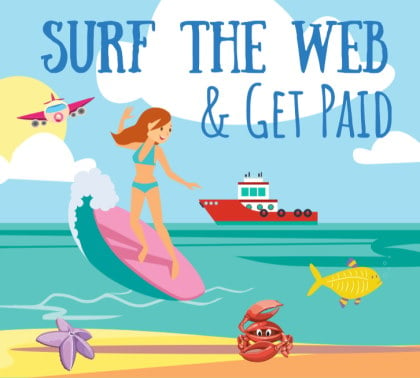 Swagbucks
There are some sites that can offer you some cash by just surfing the web.
An example of such a site is Swagbucks.
Swagbucks is one of the more popular online platforms where you can earn points for doing online tasks, taking surveys, and playing different kinds of games, or watching videos.
You can start by creating an account with them, keep to the instructions at their homepage, and consequently making it your default search engine that you can use it surfing the web.
As soon as you are done setting it as your default browser, you can input any keyword that is related to what you are looking for on the internet on their search bar.
You'll earn some points whenever you make use of their app to browse, which can be cashed out to your PayPal account. You can also trade in points for gift cards.
Leapforce
Leapforce is another company where you can get paid to do research and perform searches.
To be eligible you have to take a qualification test before you get approved for the program. The company pays hourly and you can actually make up to $12-$15 an hour using this platform.
24. Watch Videos Online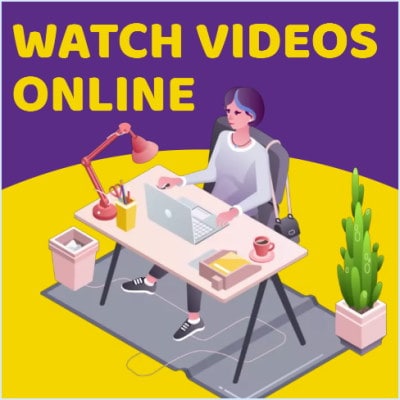 Nothing could be any easier.
To imagine that you can make some cool cash by just watching videos is something everyone will want to try out, at least newbies will like it.
Even though it may be hard to accept, there are actually some companies that are willing to pay people to just watch some of their short videos.
InboxDollars is a reputable choice for providing top-notch services.
InboxDollars provides very brief videos that you can watch in exchange for money.
You are not going to make a whole lot of money by watching videos but if you're creative you can actually start your own little business doing it.
You can canvas companies and tell them that you will watch the videos and give them feedback.
25. Proofread | Edit Content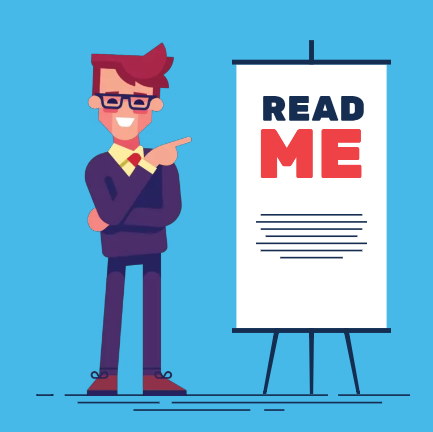 If you have the ability to critique with accurate detail, proofreading could be for you.
When combined with writing, this skill of [roofreading is a very lucrative one in the writing industry.
Because of the fact that every business needs content, it is not uncommon for them to hire proofreaders that are meticulous enough to proofread and edit their content one last time before being published.
If you are creative, you can actually get a lot of work by proofreading content articles, magazine articles, short stories, and all kinds of presentation materials.
You could even get work proofreading entire novels.
Just like any of the ideas listed here, you gotta think outside the box and think of how you can canvas local businesses to get residual ongoing work.
You can promote your proofreading services on sites like Fiverr.
26. Start a Small SEO Agency
While being a website owner and blogger is great, it is often a wasted effort if your sites are not ranking on Google.
This is where SEO (Search Engine Optimization) comes into play.
There are many different aspects to SEO, and trust us every single website and business on the Internet needs it.
You should pick a niche in the beginning and just start marketing it.
One good example of a niche is, you can give website audits that show businesses what their technical SEO problems are. Such as meta-title tag is missing, descriptions too long, pages not having heading tags, etc.
27. Start a Marketing Agency
Just like SEO as mentioned above in point 25, both online and brick-and-mortar companies need help with marketing.
Marketing is another broad subject so is a good idea to niche it down and help businesses with a specialized area of need.
Your job as a marketer is to help businesses to get customers.
The number 1 reason that businesses fail or struggle is that because they do not know how to get customers.
Niche ideas would be email marketing where you could specialize in helping setting up email campaigns, create opt-in forms on their websites to collect emails.
Other niche ideas would be helping with:
Facebook marketing
YouTube marketing
Content marketing
Etc.
If you have any strengths in any type of marketing skills you can start a business immediately.
28. Media Buying | Help People Set up and Run Paid ads
Many businesses would love to run ads on Facebook and other platforms. They just don't know-how. If you are savvy with creating ads and working with a budget to get a return on investment you can make a lot of money on the Internet.
You can help businesses with setting up AdSense, running pay per click ads on Google or Bing, YouTube ads, ad networks, or running ads on Instagram and Facebook.
The options are literally endless.
Fred Lam who was a leader in the industry has an amazing course for people wanting to become media buyers.
29. Start a Bookkeeping (Or Accounting) Business
While it is true that many companies are upping their game on digital marketing, but remember that many of these companies are looking for ways to get their books in order as well.
A lot of small and upcoming businesses find it hard to get their records in order
If you are good with numbers, the business of bookkeeping can be very lucrative, and astonishingly, it is not competitive.
This may be the case because there are not many people that possess the skills and ability to be bookkeepers.
You can take a course on the business of bookkeeping on bookkeepers.com.
You can canvass businesses locally to get started or you can put your profile on some of the more popular platforms like ZipRecruiter, AccountingDepartment, Upwork, or Indeed.
30. Start an Online Credit Repair Business
You can get started quickly and easily helping others to repair their credit.
You can get started on a shoestring budget. Then you can work on growing your client base and make residual income.
See this free in-depth guide on how to start a credit repair business from home.
Also, for some other great business ideas check out our complete guide of the best businesses to start.
Here are More Ways to Make Money Online Fast
31. Get Paid For Your Expertise on Clarity.fm
If you are an expert in any field, you get paid for giving advice (via telephone) to entrepreneurs, startups, and business owners of all sizes; all over the world.
There is a relatively new great company called clarity that lets its visitors search their community of experts and allows them to schedule a phone call with them to pick their brains about their expertise in their field.
This is very related to consulting but we thought we'd add it here because it is so interesting and can be a great way to generate some extra revenue.
You can sign up, create an account, and publish your field of expertise and you can request an amount of money that you would get paid per minute for a call from a client.
Potential customers can read reviews about you to see if they want to hire you.
Check out their website at Clarity.fm
32. Customer Service
Being that everything is being shifted to working from home these days, it is a little bit easier to get a job to work remotely doing customer service for small business or even a big brand.
Many times you can get set hours. The average customer service person makes $15 an hour.
You can search for work or job postings on Indeed to find companies that are looking for customer service help or you can use platforms like WeWorkRemotely, Remote.co, UpWork, and FlexJobs to get customer service work.
33. Paid Online Surveys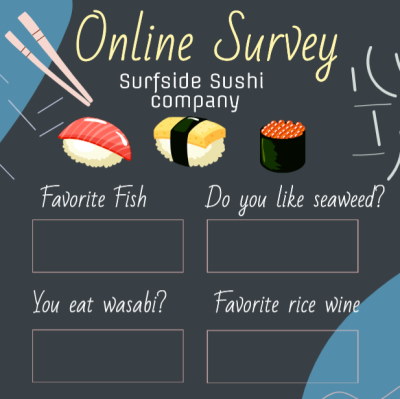 Carrying out surveys for certain websites is another great way of making money online.
It is also a fairly easy process.
Be careful of scams, however. If it seems too good to be true, it is.
Make sure that the site is legit.
There are lots of these survey sites, but we recommend sites like Vindale Research and Survey Junkie, Inbox Dollars, and LifePoints to name a few that you can try out to get your feet wet.
These sites take their pride in conducting real surveys.
This is an easy way to start making money online quickly with no overhead.
Pros and Cons
The "pro" is that it is super easy to get started, the "con" is that it is not as high paying as other online money-making ideas.
34. Test and Review Websites
While it may sound like something that is only privy to web developers and designers, you can earn some money testing websites and applications that were newly created.
Usertesting.com is a great site where you can do just that.
It is a place where people who are willing to give some feedback on creations and designs do some in exchange for money.
Many websites looking for a pair of eyes that are willing to give objective feedback.
You must have a keen sense of technology to be able to do this job.
If you are able to do serious quality control you can make even more money.
Some tasks will include testing a new form or payment portal for intuitiveness and functionality, providing feedback on layouts or themes, testing new software for usability and many other tech and user interface related tasks.
Here are some of the more trusted websites that you can sign up with try to get work reviewing and testing websites: TestingTime, Userlytics, UserTesting, UserTest, StartUpLift, and Whatusersdo.
35. Buying and Selling Domain Names
The practice of buying domain names and selling them is called domain flipping.
The average domain names costs around $10.
When you feel like you have found a strong domain name, you can buy it on a registrar such as Bluehost or HostGator.
You can then up a portfolio of domain names and create a website to sell them from.
Or you can use online platforms such as Sedo.
One of the advantages of using Sedo is that if you have a good domain name, their brokerage services can sell them for you at top dollar.
They do all of the work for you and trust us, they are good at fetching top dollar for premium domains.
If you are somewhat savvy with building a decent website, you can bundle the sale of your domain name and give them a website too. You'll fetch more dollars with this strategy.
If you work your butt off on some ideas you can make some very good money while being very creative.
Niche domains and websites are still very much sought after.
36. Creating Niche Websites and Selling Them
This idea is related to number 35 above.
If you are savvy with building websites, you can create niche websites and resell them.
Look for up-and-coming niches or niches that you have a passion for.
The more time you invest in the content, the more return that you will receive.
If you are good at SEO, you can get the website off the ground a little bit which will bring in much more of a return for your investment.
If you are not so savvy at building websites, you can use platforms like Weebly to create a site.
Weebly is an easy-to-use drag and drop where you can build a website very quickly.
This company has come a long way as far as easy-to-use website builders are concerned.
They now offer an easy way to build an eCommerce store.
Weebly Ecommerce. Create your store!
37. Selling Your Photos
We really like this idea
If you have a knack for photography and you are creative you can make a lot of money simply selling photos.
You must have really good equipment and you must produce high resolution, high-quality photos.
You can sell your photos on online platforms such as Shutterstock, SmugMug Pro, 123RoyaltyFree, 500px Prime or iStockphoto.
If you have an exclusive license with one of these platforms you can earn more but you will not have the ability to sell your submitted work to anyone else.
Non-exclusive licenses allow you to sell your submissions elsewhere but you'll get paid less.
Here is a great idea:
Take photos for niches exclusively. An example would be to take photos of flowers and plants and sell them to nurseries.
Or specialize in photos in the city or state that you live in. You could sell your photos of children playing in a waterpark to an online travel site as an example.
Be creative and you can start a small niche business practically overnight!
38. Earning Money on Your Mobile Phone
You can earn money by downloading apps on TapTapMoney or by completing tasks on FieldAgent, QuickThoughts, or Foap.
You can also watch ads for money on Slidejoy!
39. Sell Teaching Materials
If you have original teaching content or material you can sell it on sites such as Teachers Pay Teachers, Teachers Notebook, or Teacher Lingo.
Subjects include music, art, math, English, and science.
40. Sell on eBay or Craigslist
Sure you can go in and sell your own items as one-offs, but that is not going to build a business for you.
A better idea would be for you to help other people sell on eBay and take a commission for it.
Many people are not familiar with how to use the platform or are just not savvy enough to figure it out.
You can build a website around this idea and promote it and build a real business out of it.
Lastly, another great idea would be to wholesale products that you know are popular or there is a need for. And resell them on the platform.
Buy low and sell high.
You could build up to many different products and create your own store on eBay.
41. Start a business Narrating Audiobooks
Only a small percentage of books become audiobooks. If you have a clean voice have some experience in voiceovers, you can carve out quite a nice little niche business for yourself.
42. Start an Online T-shirt Business
Find a really cool niche, and start a T-shirt business. There are many companies out there that will print on demand and deliver your product.
Which means you do not have to have a warehouse or anything. Please print on demand companies will handle the fulfillment.
You simply come up with the designs in the marketing of your product.
This is a very unique idea where you can start on a shoestring budget.
There are many online outlets you can choose to create and sell custom T-shirts or products.
Printify.com, shopify.com, Zazzle, Sunfrog, Societt6 and Printful are some of the bigger well known companies.
43. Machine Learning
You can actually make money by looking for mistakes, moderating content, and inputting your feedback about possible improvements for different websites.
Appen is an online company that allows you to select a project from a task list, work on the task, complete the task, and get compensated for it!
Tasks include categorization of social media posts, content moderation, transcribing audio, and much more.
Another legit company is Lionbridge.
44. Do Sales
Every company needs salespeople. There are many jobs that are looking for commission only based salespeople.
If you have what it takes and you are not afraid of the word no, you can pick up a sales job relatively easy.
The company doesn't mind hiring you because if you don't produce you don't get paid.
The beautiful thing about sales is there is a low risk and high reward if you are a confident salesperson.
You can take a sales course and then go around your town in Kansas local businesses and tell them that you're willing to work on a commission-only basis.
Find a niche that you're interested in or that you're an expert in and you will excel even more.
45. Do Customer Retention For Businesses
All businesses gain new customers and lose customers as they move along.
Many businesses do not have time to contact lost customers and try to get them back on board.
You can be self-employed and input your customer retention service to businesses.
You can help them run an offer in an email campaign to try to get them to re-sign up.
An idea could be to offer the customer a deal where they can come back on board for half-price.
Every business has a different sales model so you can be very creative in trying to retain lost customers.
If you have strong sales skills you can call previous customers and give them offers over the phone.
46. Become a Travel Agent
If you have to travel this can be a really great niche for you. You could start with your friends and family and in your local area.
Create a website or create a buzz on social media.
You could take a travel agent course you get involved and get affiliations with some of the bigger travel and cruise companies.
47. Video Editing
While it may sound like something that is only privy to web developers and designers, you can earn some money testing websites and applications that were newly created.
If you have the skills to manipulate videos with any kind of software, you can make some good money.
There is a huge demand for videographers and or editors.
To find jobs you can check out some online marketplaces like ProductionHub.
48. Become a Transcriptionist
A lot of companies make use of recorded conversations when dispensing their services to their customers.  These include law firms, medical establishments, tech companies.
Many times they will record conversations and record the answers to questions, interviews, and notes in both video and audio formats.
When these conversations and answers to questions are transcribed, they can be kept for use later.
The function of transcriptionists is especially suitable because they help in the reduction of the stress that will be used to write an already existing text in another context or re-record in another language.
There are guidelines and peculiar conventions that are unique to a set of rules that you will be sticking to when you start out as a transcriber.
A lot of online courses on becoming a transcriptionist exist on the internet. Learning the basics of youtube.com is a great start.
If you are creative and you find an industry that always needs transcribing on a residual basis, you can start a really successful small business.
49. Flipping Websites
We talked earlier in this article about flipping domain names but flipping websites is also a viable option to making some fast money online.
If you are savvy enough, you can buy a good domain name and build a website with strong content on it.
Buyers are always looking for websites that are already built and ready to go right out of the box.
As long as you build strong content, you will get somebody to purchase the website.
If you spend some time marketing the site and also doing some search engine optimization on it, you can get an even bigger payout for your efforrts.
50. Write an Ebook or a book
Take any subject you are an expert at and write an e-book about it.
As long as you're solving somebody's problem with your knowledge you'll be able to sell it.
Or if you want to take it a step further write a real book. There are many avenues to promote online this day and age.
If your book solves a real problem, you will be able to make money with it.
51. Do Voiceovers
Do you have skills with your voice?
You can make money doing voiceovers for podcasts, web series, advertisements, YouTube videos, and much more. You can market yourself on platforms like Fiverr.
52. Sell Your Artwork or Designs On All Different Types of Merchandise
If you are creative you can make a lot of money with your artwork insert niches. For example, if you're able to draw mermaids, you can put your art on children's T-shirts, bed blankets, beach blankets, and much more.
There are many online platforms now can easily add your graphic design or artwork to products.
53. House Sitting | Pet Sitting
You can reach out online through social media to people in your neighborhood promote that you will housesit or pet sit for them.
Thank you for visiting our how to make money online guide!
Here are some more easy ways to make money online. Please take the time and visit our other work from home ideas and tutorials
Make money from home
Blogging for $$$
Get the lowdown on creating a blog to make money. We guide step by step through the process.
Affiliate Marketing
How to Start in Affiliate Marketing
Best Affiliate Networks to Join 
Affiliate Marketing Myths Debunked
Get your business formation
Starting a Business in NJ (A-Z)
Courses
These are digital marketing courses where you can learn to master the art of running Facebook ads, SEO, and other targeted marketing classes and lessons.