[  Work From Home Jobs NJ   |  53 Ways to Make Money Online   |  Best Businesses to Start   |  How to Start a Blog   ]
[ How to Start in Affiliate Marketing  | Best Affiliate Niches  |  Best Affiliate Networks to Join  |  Affiliate Marketing Myths Debunked ]  [  Starting a Business in NJ (A-Z) ]  [  Best online Courses  ]
47 Best Businesses to Start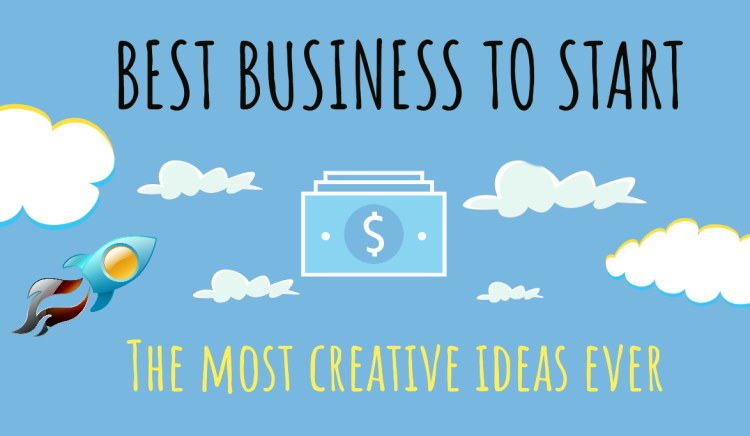 So Here You Have it: Easy Businesses to Start Running ASAP
We have compiled one of the most extensive (most comprehensive and creative) all-inclusive lists of ideas of the best business ideas to start in 2020. We have rated the difficulty levels on getting these off the ground as some of these are much easier to get started with than others.
Disclaimer: Some of the links in this article are affiliate links that may provide me with a small commission. Many recommendations however are not affiliates and are picked because they are trusted resources. All of our information is always 100% free to our visitors.
See our awesome ideas on making money online from home. Also, see how to start a business entity in NJ.
1. Make Money Sharing an Award-Wining Software!
What if you were able to start your own business simply by recommending award-winning software?
Well, that's exactly what you can do!
And you can make $500 – $1,500 per sale!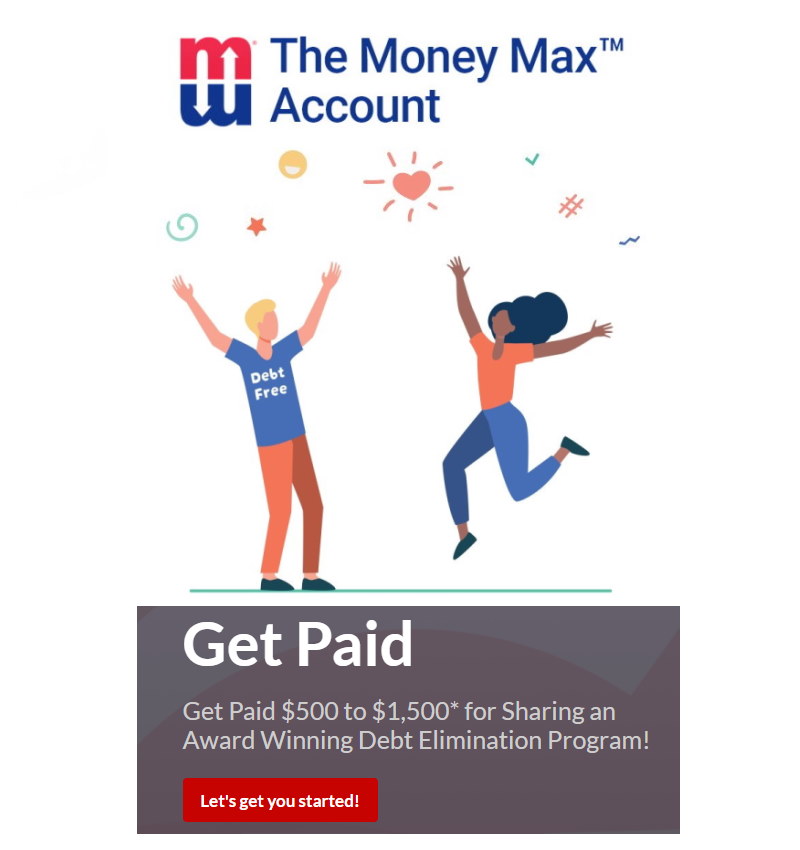 Sign up as a Money Max Agent and start helping people to pay off their debts in just a few short years!
You can help consumers to convert 30 years' worth of scheduled mortgage payments as well as all their other debt into just a 7-year debt payoff while helping them to save hundreds of thousands of dollars of wealth at the same time.
The company is called United Financial Freedom and the software is called the Money Max Account.
The software helps consumers to convert their debt into wealth by integrating debt elimination with wealth accumulation.
All you have to do is sign up and share the software with people that are struggling with debt or with people that want to build wealth.
Your commissions range anywhere from $500-$1,500 per sale.
You can also build a strong downline and a complete team underneath you where you can make overrides on their commissions.
This is one of the easiest businesses to get off the ground with hardly any investment at all.
Let's get you started with your very own new businesses that you can get going with virtually no money.
2. Start a Real Online Store Quickly and Easily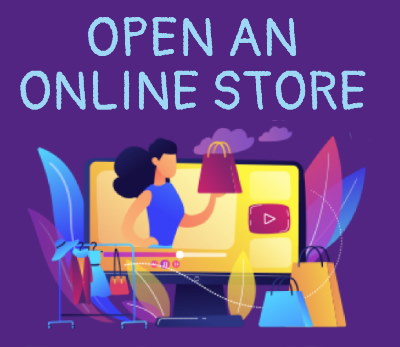 I think this is one of the best ideas on this list
Times have changed and starting an online store has never been easier.
With Spocket as your drop shipping supplier, you can get started very quickly!
Step 1 – Sign up for a free trial at Spocket.
Step 2 – Simply set up either a personal blog and add the Woocommerce plugin to it, or create a Shopify, BigCommerce, or Wix account and connect your store from within in the Spocket dashboard.
You are then all set up to add products and set your prices in your store.
It gets better:
It's extremely easy and intuitive to finally own your own dropshipping business even if you have no prior experience.
You can finally actually truly start your own business. One that you can be proud of.
One that you are passionate about.
Here we go – you're going to love this:
You will have access to thousands of high-quality products that you can add to your store with a click of a button.
You stock no inventory, your supplier fulfills the orders.
Here's the real truth:
A lot of people think that maybe it's too late to get into the dropshipping internet business. And that it will take a long time to get it up and running.
That simply is not true. NOW IS the time.
And here's why
Because the Spocket App has changed the dropshipping business forever by making it super simple to manage products on your online store.
Simply decide what you want to sell and start working on your store today!
Read our full review of Spocket and see more of how it works!
3. Photographer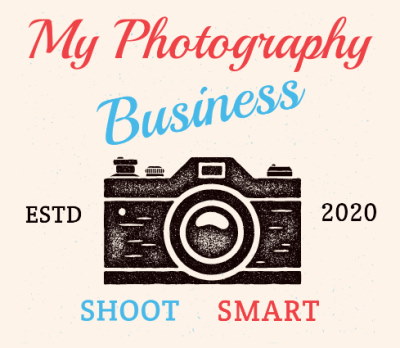 There are many companies that need photography and they don't even know it.
One niche as an example that we know personally that needs a lot of help is party entertainers.
If you search around for party entertainers in your area you will see that most of their pictures at the parties are dark, grainy, or just not of professional quality.
You can contact them and tell them that you'll come out and shoot their next party for a fee.
If you are creative you can come up with hundreds of ideas on how to make money as a photographer.
You can photograph events, street fairs, festivals, anniversaries, weddings, or pretty much anything for any website.
You could be a photographer and just photograph dogs.
Or maybe an e-commerce product photographer.
4. Videographer | Video Creation | Editing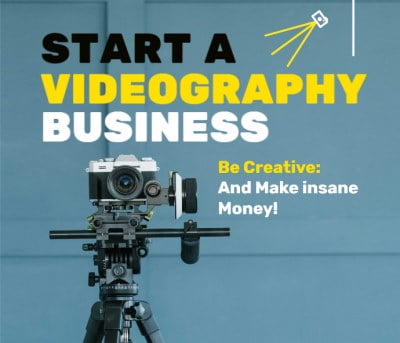 I absolutely love this idea right now.
There is a huge demand for individuals and businesses to build digital video assets.
In other words:
EVERYONE needs videos!
You can get right into business immediately if you have a quality video camera and editing software.
If you are creative, you come up with dozens of ways to make money with videography
Here is just one great idea:
Walk around some of the local towns in your area with your camera (and a business press pass with your logo around your neck) and walk into establishments, restaurants, realtors, play places, or pretty much any business and ask them if they would like (or need) social media, YouTube, explainer, or any type of promotional videos made.
You can also contact businesses and tell them that you will help them build up their YouTube Channels by creating 1 digital asset (1 video a week). This is a great way to create a residual client!
5. Travel planner | Agent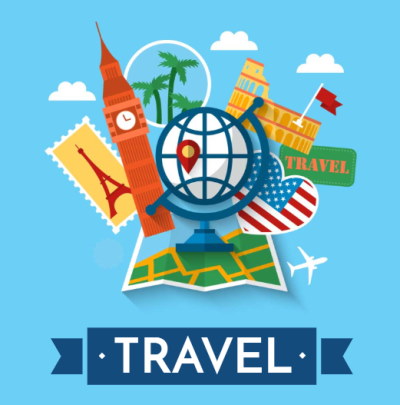 You can create yourself a website and then sign up for affiliate networks related to travel like TravelPayouts.com become an affiliate of some of the major players like Hotels.com and Expedia.
If you love to travel and you feel that you can come up with some creative itineraries and destinations, you can start a small travel planning business right away.
It is a good idea to pick a travel niche and build your website content around that
Some example includes:
Best honeymoon destinations
Vacations for singles | Cruises for single
Luxury travel
Caribbean hotspots
6. Dog Walker | Babysitter | Poop Cleaner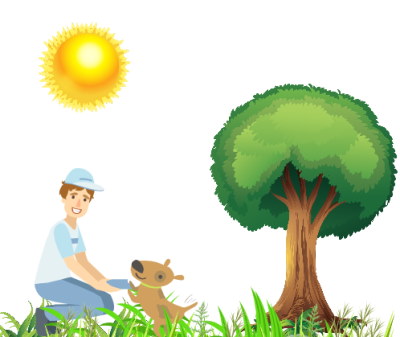 Put a notice up at your local library and post office and you will begin business almost overnight.
You can do scheduled dog walks for local neighbors, you can babysit or come feed their dogs on a day to day basis or when they are on vacation.
You can simply just tell them that you'll take their dog to the dog park once a day.
You can clean up poop in the backyard once or twice a week.
There are endless ideas. Be creative!
Other niches related to this are:
Dog training, dog grooming, dog care, overnight dog sitting.
7. Party Entertainer | Entertainment Service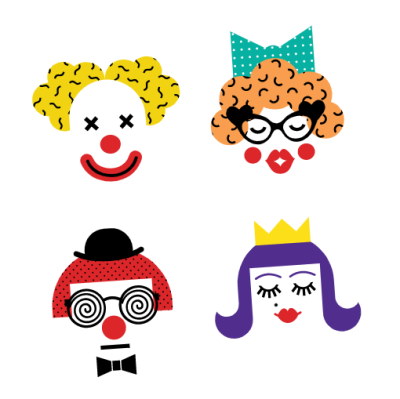 Boy oh boy do we love this one!
It's easy!
You could become a friendly clown. Or you can buy a costume and come to events and parties as a costumed character.
You can do face painting for events.
You can show up at the party is a beautiful fairytale princess.
You can buy a huge inflatable slide or movie screen and rent it out for parties
Although, right now is a little bit of a difficult time during the COVID-19 outbreak, but you can still be creative and try to get jobs where there is availability for social distancing like in a big backyard.
This is a huge space and there's a lot of opportunities.
Depending on what kind of entertainment you are providing the average party is around $300.
If you get three of those a week, you could be doing pretty well for yourself. You can then decide if you want to scale it from there.
8. Start an Affiliate Marketing Business
This free Authority Hacker affiliate marketing course will show you step by step how you can start your very own online affiliate marketing business.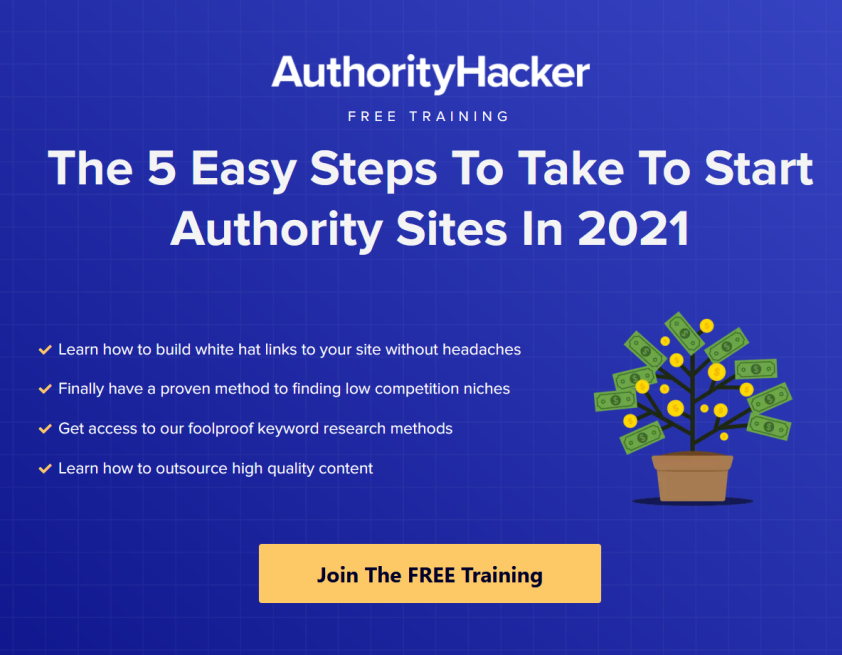 By starting an affiliate marketing business you can sell whatever you want!
You can sell other people's products or you can sell your own products!
You have complete control over your business and you can get started with very little money.
We have created a blog post on how to start affiliate marketing where you can grow a business and make passive income selling digital informational or physical products.
Want to Get Your Affiliate Marketing Business off the Ground faster?
Take the free Authority Hacker course on how to build a profitable authority website.
The training is second to none and they will guide you step by step on how to find a profitable niche and product to sell.
9. Car Detailing | Hand Washing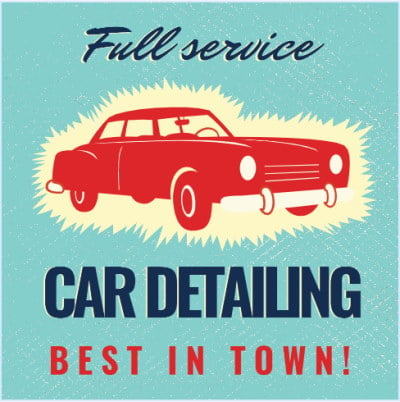 You can start locally and try to canvas your neighbors that you can detail their card right in your driveway.
The average detail costs around $100 – $150.
Do 2-3 of those a day and you will be happily self-employed.
Then you can scale from there and find a small garage somewhere, or rent some space where you can do detailing at a location.
If you love cars and you know how to clean them, you can clean up with the car washing detailing business!
This is a great residual business where you can build relationships and get repeat customers.
You can grow the business by any additional services like pin-striping and window tinting.
You can also think outside of the box and do custom decals.
Jeep lovers would certainly buy custom or any kind of cool decals!
If you have the skills you can also create and design logo decals.
Or you could even learn how to wrap cars!
10. House Cleaning | Residential & Commercial Cleaning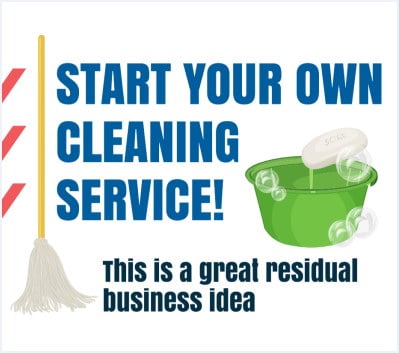 This is another great business to start on your own.
Once you start getting a few clients, word-of-mouth will get you even more.
This is a great business to start if you're wanting to be self-employed and be your own boss.
The larger the accounts that you have in your portfolio, the less work you need.
When people think of a cleaning service, they usually think of cleaning residential homes.
But there are great opportunities for you to clean in retail stores.
Bars and restaurants would gladly pay for a good deep cleaning.
If you get a bunch of commercial accounts you will have residual work for a long time.
Get a few small office building accounts, as well as retail gigs and you could be set up with your own business that you can expand upon and grow.
11. Handyman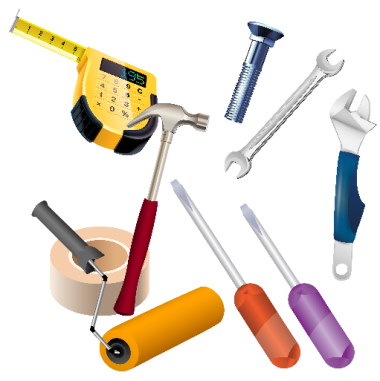 You can run local classified ads in small local newspapers as well as online. You can put your flyer up at your local post office in the library as well as other small establishments.
As a handyman, you will get repeat work, and of course, if you are good at what you do and reasonably priced a lot of word-of-mouth referrals.
Think outside of the box and you can concurrently run different types of ads in different categories to generate more leads and jobs.
For example, you can specialize and run ads just for fixing sliding doors.
Other great niche ads that you could run would be, commercial toilet handrail and grab bar installation, dryer vent installation,  sheetrock repair, faucet replacement, garage door repairs.
Get the idea?
If you run ads all over the place for all different niches you will get a lot more work you'll get the work a lot quicker
12. Tutor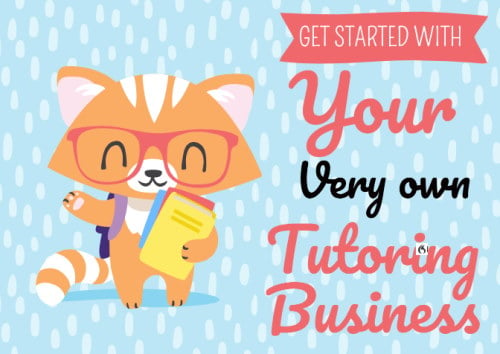 In this day and age, many students need good tutors. If you are well versed in a subject you can start building up clientele by teaching kids one-on-one.
Simply figure out what you really do specialize in, and start promoting yourself to get clients.
Types of tutoring that you can get involved with:
You can help in specific subjects like math and English.
You can help students specifically with test preparation
You can help students to learn how to do proofreading and editing.
You can help students prepare for college with application and admission help.
Another great niche would be a language tutor where you can help kids with learning a new language.
Help students specifically with just their homework.
You can be a learning disability specialist.
Tutoring Platforms:
A great way for you to learn how to get your tutoring business out there by using a third-party company like Selz.
With the Selz platform, you can easily sell your tutoring service (or any other service or product) from your blog, your website, Facebook, or Twitter.
They make the integration, tracking, and payment implementation super easy!
This is a great place to start for entrepreneurs who want to sell physical products, service products, or digital products online.
The beauty of the platform is its simplicity, its gorgeous prebuilt website templates, and the ability to sell in different languages and currencies.
It is also very affordable for newbies.
They offer 14-day free trial you can look around and see if it's something that might work for you.
13. Online Consultant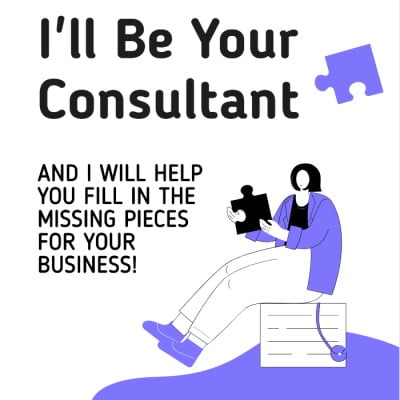 You can become a consultant for just about anything.
Just look at the knowledge that you have in any field and use that knowledge to help consult other people and companies that are trying to grow in that field.
You could become a:
Social media consultant
Sales consultant
Search engine optimization consultant
Financial consultant, etc.
Advertising consultant
Team Building and leadership
Efficiency and risk management consulting
14. Bartending Service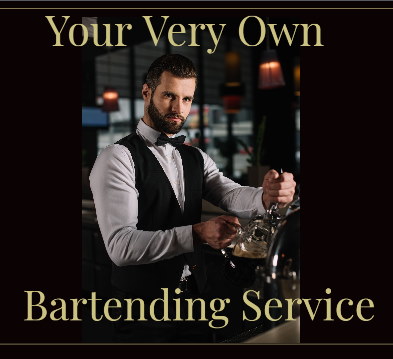 Preface:
As far as we know you do not have to have a license to be a bartender except for a few select states that require either some sort of alcohol server training or some sort of permits or certifications.
These states include Alaska and Arizona which require an alcohol seller and server certification and Oregon and Washington that require server training or permits.
Check with your local state to be 100% sure.
So the reality is, is that, you really do not need to go to bartending school to become a bartender.
But if you want to start a business as a bartending service we recommend that you go to bartending school.
It's easy to get your bartending license.
Try to find out and bartending mender that can help you.
While you're working on getting your license:
Find a mentor that's already been to the bartending ropes to help you hone your skill.
Learn how to pour drinks and learn what true mixology is all about.
Learn how to have a bartender mentality where you are always smiling and always serving your guests.
Learn how to shake drinks hard-core the right way!
Once you've done all of the above, you can promote yourself to bartend at all kinds of events including private functions, home parties, weddings, and more.
You can build a  great following yourself, build up a staff, and start a truly rewarding business that you can fully be in control of.
15. Cookie | Cupcake | Cake Making Business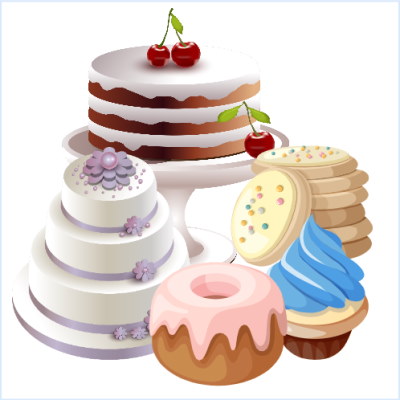 This is an opportunity for all of the bakers out there.
If you have an amazing recipe that you want to share with the world just like Famous Amos did, you can get into starting your own business right away!
We feel this is a good business to start if you develop a good niche so you can help identify your brand and get the word out for what you are truly good at.
Some niche ideas would be, girls birthday cakes, high-end wedding cakes, Halloween themed cakes.
If you want to do birthday parties, build yourself a website, and get involved with as many mom blogs that write about birthday parties as you can, and blow up your social media.
You will need to obviously have great recipes and a great portfolio.
This is another business where a quality cake will give you some good word-of-mouth referrals for the future.
All you need to do is:
Take a good food hygiene training course
Develop a niche. An idea would be to just do wedding cakes.
Develop your great recipes and test them,
Make sure that your product is 1000% amazing.
Get a website going and start marketing!
Reach out to as many people as you can and give freebies!
Go to a couple of free parties, events or weddings to get started.
If you're baked delightss are really good you'll get plenty of word-of-mouth!
16. DJ
When it comes to party entertainment, even going through,  all the craziness and social distancing that we are dealing with, there will always be a home for DJs and MCs.
There are so many venues and entertainment verticals where they just need a voice on top. Somebody that's controlling the show and working the audience.
If you love music and have a strong personality, you can make it in this business.
All you really need these days is a computer, a song library, and a quality PA.
You can be 100% self-employed and you can promote yourself for all kinds of gigs including, street fairs, home parties, anniversaries, birthday parties, corporate events, weddings, and of course almost any type of event.
Just think about it.
You could be so creative.
If you have any inkling of how to do sales, you can go out and pound the pavement and come up with some seriously weird random (but very cool) jobs and gigs.
Like being a DJ at an open house event or at a small coffee house.
Or you can go for the bigger more obvious home runs.
Like being a DJ for a local bar at happy hour or even better being a DJ for a full week at a bar on a cruise ship!
17. Start a Credit Repair Business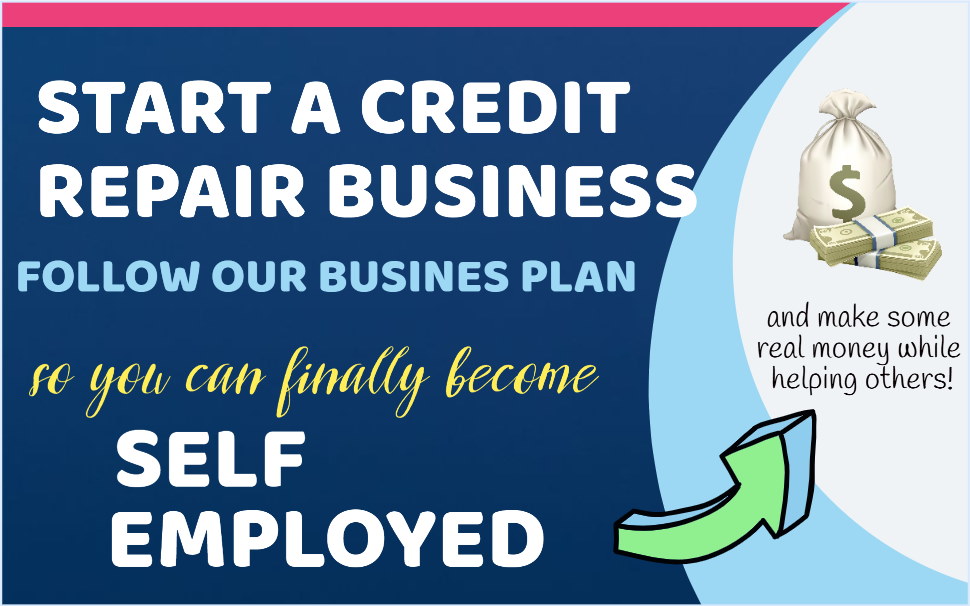 This is a great business where you can help people to repair their credit and improve their credit scores.
Make no mistake about it, but this is one of the best recession-proof businesses as well. It doesn't matter what the economy is like, there will always be a need for credit consultations and improving credit.
This is a very fulfilling business venture for an entrepreneur because you will be helping local consumers or national consumers with a problem that they have.
You can start locally with people that you know. Show them results and word-of-mouth will get you even more work.
Here is a proven complete free master course with step-by-step instructions on how to start a credit repair business from home.
18. Personal Chef (or Catering)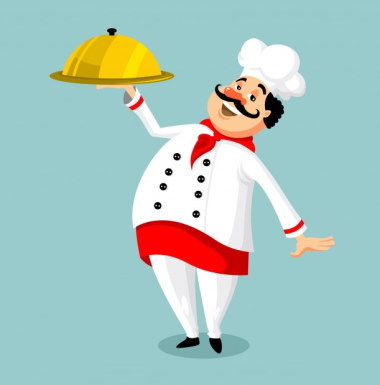 If you can cook, you're in business!
If you really want to be an entrepreneur and work on your own, becoming a personal or private chef could be a great opportunity for you.
There are a lot of opportunities where you can cook for families, individuals, the elderly, businesses, events, gatherings, and functions.
Brand yourself, so that customers know exactly what they'll get, build a good website, and come up with a strong marketing strategy.
Be creative, the skies are the limit!
Here are a few ideas:
You can do romantic cooking classes for couples
You can prepare weeks worth of food for families
You can concentrate on all types of catering for all types of events
If you can hustle and market yourself you can make really good money.
If you're good, word-of-mouth will get around and you get a lot of work.
Personal chefs that are always working can make up to $60,000 – $80,000 a year plus while being their own boss.
19. Soap or Candle Making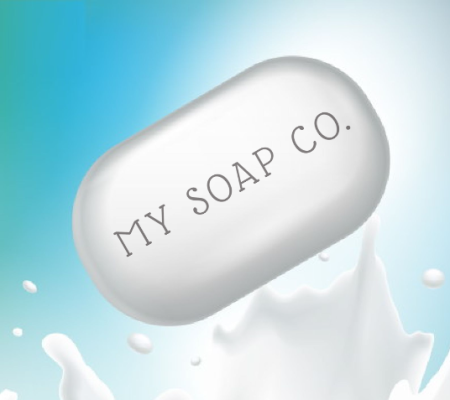 Soap making
What might be a hobby for you right now can turn into a real business.
And I mean a business where you can make a lot of money.
As long as you are passionate about what you are making and you have a good idea of the market you want to reach you can be successful with the soap or candlemaking business.
In the beginning, you can reach out to small local businesses and get your product on their shelves.
It's easy and fun to make soap!
The fun part is that you get to use your imagination and make up your own recipes and scents.
Make no mistake about it, soap is a big business.
You can start your own e-commerce store, you can market yourself at farmers' markets, art festivals, get placements in local stores.
You can target boutique hotels or high-end spas in your area.
The possibilities are endless. Dream big and think big!
You can even venture out into making other cleansing and beauty products.
Candle Making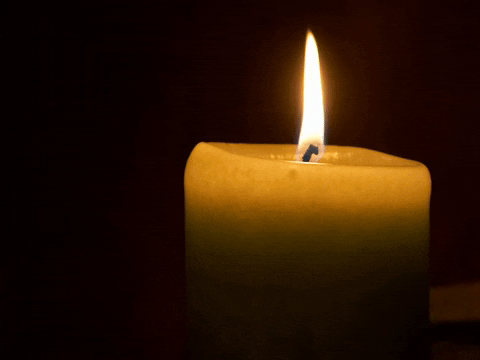 Be Creative
Come up with your own fragrances, shapes, and different designs for your candles.
Be unique. Unique products help you stand out from your competitors.
To market your craft:
You can set up tables at craft shows, and you can walk into all of your local home stores to sell yourself.
Be creative and come up with a business that makes you stand out from your competitors.
Ideas include:
Making candles into custom shapes and specializing in something like animal-shaped candles.
Making Mexican-style religious candles or church-style candles.
Making beautiful candles that you market just for weddings and events.
Making all different types of cake-scented candles.
Making a beautiful unique line of candles of people's ages that you can sell when they have their birthdays.
Very Unique idea coming up!
Make wine scented candles (You can make them in the shape of wine bottles too!) and sell them at liquor stores, and local wineries, and vineyards.
(Wow you better get on this one before anybody else thinks of it!)
20. Garden Designer | Consultant
Gardening is very popular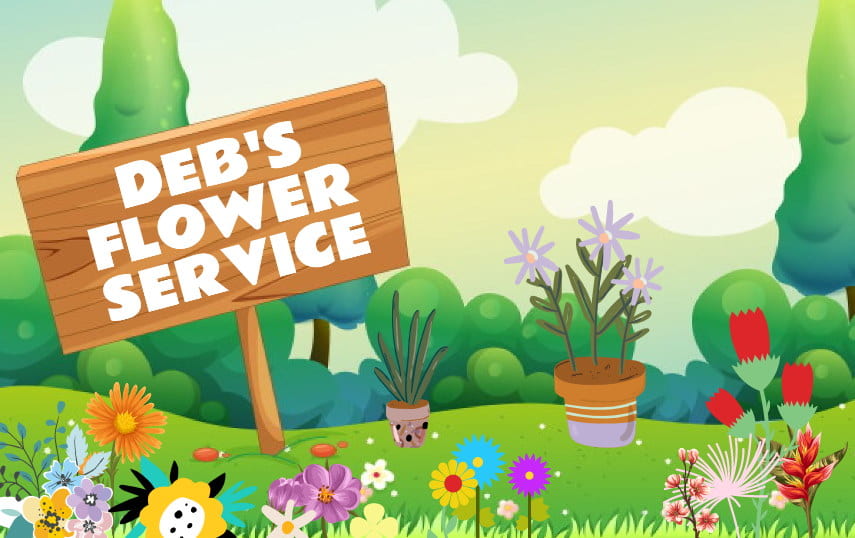 Even more so than you probably would think. This is actually a really huge vertical with a lot of opportunities.
I am a little partial to this idea because I used to have a landscaping business and I used to have clients that wanted either entire gardens planted or seasonal flowers planted.
Gardening is a lot of work and there are a lot of people that physically can't do it or they just don't have the time.
Many people would gladly pay you to start up their vegetable gardens or plan (design) and plant a flower garden or even just to go out and buy 30 mums and plant them for them around Halloween time.
Be creative with ideas and you can get a following for yourself you can get a lot of work.
Some cool ideas:
"The Bulb Guy" – You could promote that you plant tulip bulbs. You can create fantastic-looking borders and gardens just by planting tulips in the fall.
You can expand on this business and tell your clients that you will also come in the fall and plant Mums. You can come seasonally whenever they like.
Have a nice logo made and advertise and you can start a business for under $50!
"The Flower Pot Guy" – you can advertise that you will come and create beautiful flower pot arrangements all over their backyard and front porch.
Garden maintenance – you could set up a program where you come in trim up your clients' shrubs and weed their gardens and beds regularly.
You get the idea.
Just be creative and you can start a business immediately.
Once you start to get going you can go out and get yourself some software and learn how to do gardening and landscaping design.
21. Become an Instacart Shopper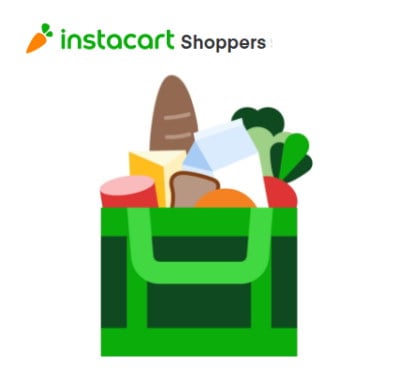 Sign up and earn money shopping for others at your local grocery store.
How it works:
Instacart is a grocery delivery service that connects with local stores in your area to deliver groceries right to the homes of its customers.
Instacart is available right now in almost 6000 cities.
Customers use the delivery service because they don't have to leave the house and they are happy that they get to pick shoppers to bring the groceries to them with same-day delivery.
All you need to do is become an independent Instacart contractor and instantly start working as an in-store shopper.
As an in-store shopper, you would go to the stores and fulfill the orders. As an in-store shopper, you would need a car.
You can also become a full-service shopper which would entail you actually delivering groceries yourself.
To get started simply sign up and download the app, attend an orientation about the service, fill out your paperwork, and then register your Instacart preloaded payment card.
You then manage the shifts that you work inside of the shopper app.
You can work your own hours, shop as much or as little as you want and anytime you want to.
Learn more here.
22. Home Staging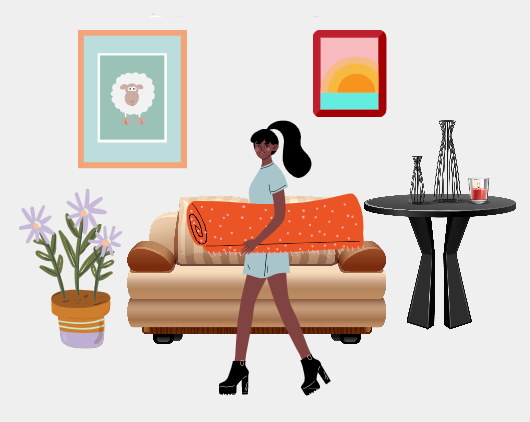 There is a big need for home staging.
This is great for individuals that are interested in interior design and have a good eye for making something out of nothing.
You can use the current homeowners existing furniture and art or you can mix it with your own.
All you need to do is get your home staging certificate or take an interior design course).
Build your business entity. (Your name and structure).
Here's how to do that from A-Z.
Get a marketing plan together, pricing structure, and some basic contracts.
Get some home furnishings to add to your inventory.
Network with real estate agents in your area.
Build a portfolio of your designs.
There you go, you're in business!
23. Guitar | Piano  | Drum (Or any Instrument) Lessons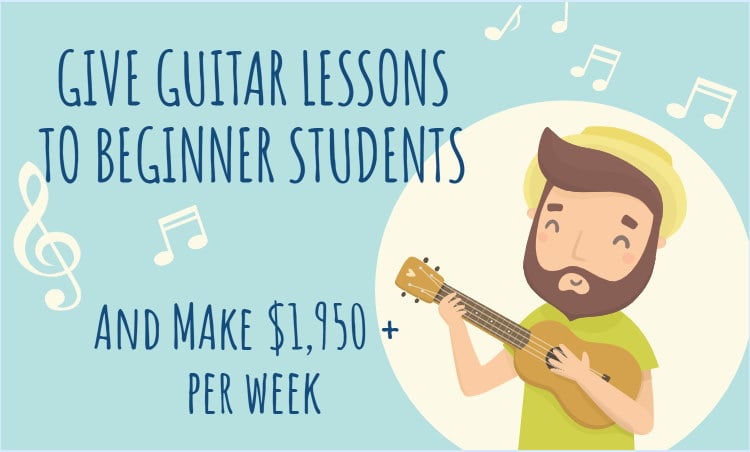 Assuming that you can play an instrument and have some skills and talent to be able to teach a student, this could be a great business to start on your own. This is a somewhat residual business as students usually stay on board for around six months or longer.
This was a small business that I started myself personally years back.
Here is the true story of how it started.
At the time I lived in Somerset New Jersey, and someone had asked my wife at work if I could teach their son how to play guitar.
That student lived in Robbinsville, NJ. Although the drive was about 30 minutes, I somewhat reluctantly went ahead and gave my first lesson.
The reason was that I was reluctant was because I did have a day job at the time and had to drive at night to do the lessons.
During the first lesson the father wanted to sit in so I said okay and the lesson went great.
Within three weeks or so through word-of-mouth recommendation, I had 10 students, (and yes most of the fathers wanted to learn as well) but I'm not including them in the student count. They rode free!
This business started without me even canvassing for work and without my advertising.
I wasn't the greatest most seasoned guitarist but I was very well-versed in teaching beginning students.
I put together a quick playbook on how each lesson would go in what I would go over what the students and then I got into a really good routine.
Look at this math. Let's say you taught 30 students once a week, for 45-minute sessions and you charged $65 per lesson. You could be making $1,950 a week on your own.
Trust me this is extremely and easily possible.
24. Home Inspector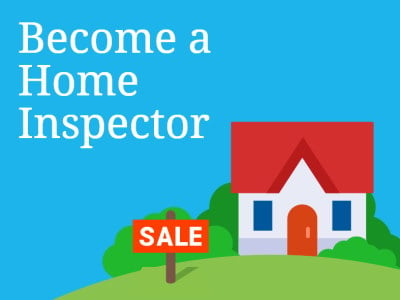 This is a great business to start where you can be your own entrepreneur.
Consumers are getting ready to buy homes and need a reputable trusted source to inspect the home before they buy it.
Do your job well and get a following for yourself where realtors trust you and you will get a lot of referral business.
The housing industry is a stable one and it is not going anywhere.
You can be your own boss and work on a flexible schedule.
This career has a very high-income potential.
This could be an amazing opportunity to get out there and make money on your own.
25. Your Own Branded Delivery Service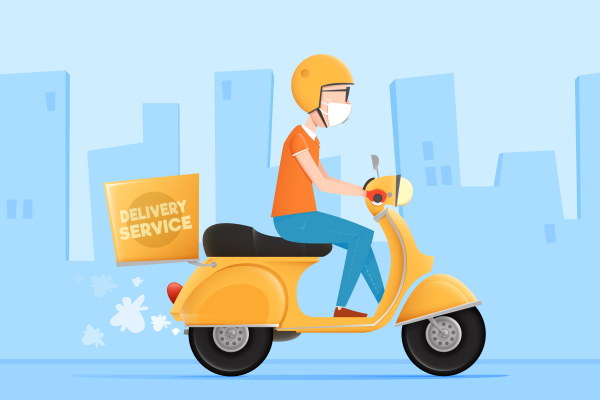 I absolutely love this idea as well.
I live in an area where there are a lot of older age communities and a lot of these wonderful people can't get out of the house so easily.
They have a need for someone to pick up prescriptions, groceries, and they also need rides sometimes to go to places like the doctor's office.
You can start a personal delivery service and build up quite a following.
Advertise in an older age community bulletin or in a local newspaper.
If you are creative you come up with many different delivery service ideas.
You can get residual repeat customers that trust you year after year.
26. Exterior House Light's and Decorations Coordinator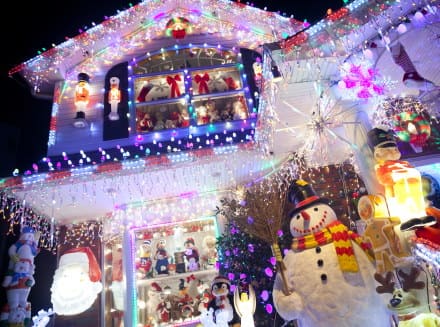 Install lighting, decorations, mailboxes, and more
.You would be surprised as to how many people would pay you to come and put Christmas lights up on their house.
You could send out flyers or mailers to try to drum up business.
Besides residential houses, you could canvas commercial properties including offices, Dentists, Doctors, and restaurants.
If you have the knack for decorating, this could be a great business to start.
Build up a portfolio of your work so you can show it to prospective clients.
You can get repeat business every year by both putting up the decorations and by taking them down when the season ends.
You can also come and decorate houses seasonally for other holidays like Halloween.
You can also get involved with walkway lighting, mailbox, shutters, and window box installations.
27. Gutter Cleaning Business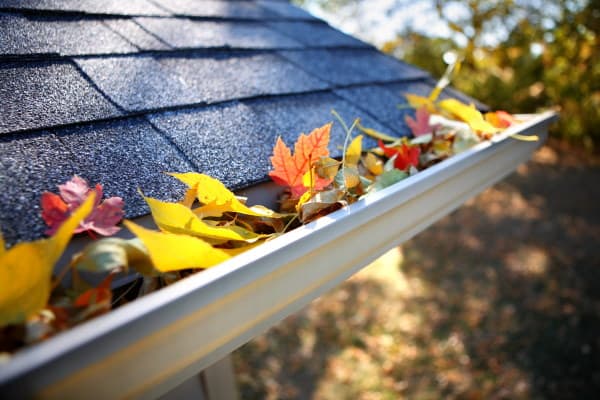 All you need is a ladder and you are in business
This is a great residual ongoing business where you can clean gutters in the spring and fall.
Build up a large client base and you will be living in the lap of luxury and on your own terms.
You can also replace broken gutters or change them out with leaf guards.
28. Pool Cleaning Service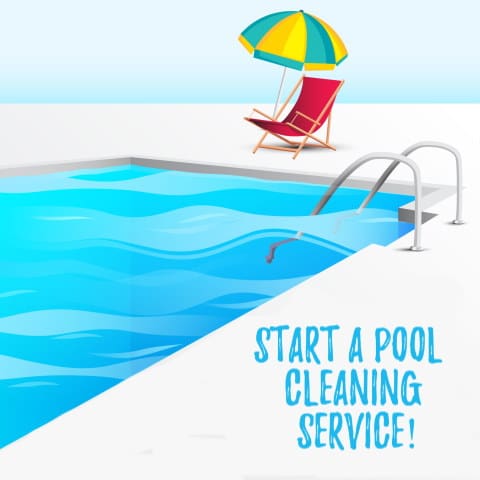 This is another great residual business idea
You can build up a client base where you come and test and clean their pools on a weekly basis.
Most pools need to be opened and closed for the season.
All pools need cleaning and maintenance.
You can target commercial accounts including hotels, fitness centers, condominiums, and high-rise buildings.
Build up a list of customers one by one.
Start with a goal of getting just 5 customers.
If you start with smaller goals, you will be able to achieve them.
You can make a lot of money in maintaining pools.
Be your own boss
Now you can finally be your own boss and build your business at your own terms.
Here are easy steps to planning and starting a legit business.
29. Lawn Fertilizing Business
Get your fertilizing license if applicable in your area, by a spreader and a cheap pickup truck and you're in business.
Advertise, advertise, advertise.
Leave flyers on people's doors.
Look at this math:
The average price to fertilize a home is $80 per round. Most fertilizing programs have seven rounds (applications).
If you get 100 customers, you would be grossing $56,000 per year.
Ad-ons
There are many other services that you can offer to boost that revenue right away.
You can buy an aerating machine and do aerating and seeding. You can do thatching and seeding. You can just do over-seeding.
You could do soil conditioning. Lime applications. Tick and Flea prevention applications.
Fertilizing shrubs and trees. Adding insecticides to vegetable gardens.
Fungicide prevention and treatment and much more.
You'd be surprised how easy it could be to just get 100 clients.
With all of the add-ons above you can easily make six figures a year or more.
You could even scale it larger than that.
Go organic and you can charge even more!
30. DoorDash Driver
With DoorDash, you're the boss!
You can start and stop whenever you want.
DoorDash offers a great opportunity for you to make money whenever you want as an independent contractor.
The Doordash service is available in over 4,000 cities in the US, Canada, and Australia.
You get what put in.
Doordash drivers earn (on average) anywhere between $10 and $17 per hour depending on your location and other factors.
And you are basically you are your own boss!
Apply to become a Dasher today!
31. Put Your Unused Space For Rent on NEIGHBOR and Make Money Right Away!
If you've got extra space, you got a great way to make extra money with the new app called neighbor!
Neighbor allows you to sign up on their website so you can rent out any unused space that you might have available.
Neighbors near and far may need to store boxes, items large and small, and even vehicles.
The app is great because it allows users to find storage and to find your particular storage.
Whether you have a small closet or a large unpaved lot, Neighbor will act as a middleman and take care of secure automatic payments and contracts for you.
So sign up today to list your available space and start getting paid to store things!
32. Social Media Agency
A business where you can make a lot of money with just a few clients
If you know how to plan social media strategies for businesses to help them grow their social followings, you can have yourself a self-made career.
Don't think small either.
Think agency big!
You only need a few clients and you will be off to the races.
If you learn how to create ads and generate leads for your clients they will stay with you for a long time.
You will also get word of mouth referrals
Check this out:
Get 2o clients that are willing you have you manage everything for them at $750 per month
And you will have a $180,000 per year business.
With just 20 clients.
Scale that to three times the amount of clients (Which would be 60)
You would have a half-million-dollar company.
Here is some motivation for you:
Go out and talk to local businesses in your area and work on the goal of recruiting just 5 clients.
Do whatever you have to to get 5 clients. Please just do it.
I know that you can!
If you get 5 clients at $750 per month, that equals $3,750. (Or $937.50 a week)
That is the start of your Facebook agency business!
Working from home!
Now go out and get just 55 more clients!
33. Become Your Own Boss Delivering For Uber Eats (Formally Postmates)
This amazing opportunity is one of the best businesses to start right now!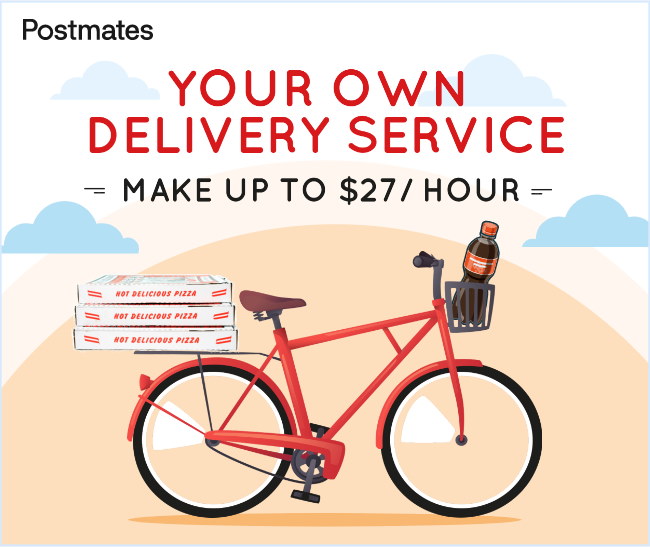 Deliver food in your area and be your own boss. This is similar to the DoorDash opportunity.
Delivering for Uber Eats is easy and convenient and deliveries can be done on your time.
It's simple to get started:
Sign up for a free account, upload a selfie, and proof of identity.
Uber Eats will then send you a free delivery bag.
You are then in business!
There are no fees or commitments to how much you want to work.
Simply open the app whenever you are on duty and want to make money.
You keep 100% of your earnings and tips!
You don't need a car
Yes, that's right. You can deliver on your bicycle or on foot. This is a great option if you do not have a license or live in a big city.
You can deliver almost anything!
Alcohol, groceries, retail goods. Advertise in your local area and finally become self-employed!
Sign up with Uber Eats today.
Also, see the DoorDash driver opportunity.
34. Craft Classes | Art Instructor
You can do craft classes for preschools or for birthday parties. If you are a talented artist you can do one-on-one art instruction for students. Or you can do classes for more than one student at a time.
If you have some creativity you can find a niche and make some good money being self-employed by giving art or craft classes.
35. Adventure Tours
You could start an idea on your own or could work with local companies and try to drive traffic and business to them.
Build yourself a website of adventure tours in your area and promote a tour.
You could have a hiking tour at a local park as an example.
You could work with a local hot air balloon company and a local restaurant and have couples pay to visit the small township and restaurants and then go on a hot air balloon ride.
36. Property Management, Maintenance (Preservation)  
This is a great business to start down the New Jersey shore area.
Or anywhere where there are a lot of rentals.
When the rentals are vacant or the owners are away can do periodic checks in the house and make sure everything is okay.
You could also work with local realtors and banks to maintain properties that are closed up or are in foreclosure.
Tasks could include walking the property and making sure no pipes are frozen, there have been no security breaches, cutting the lawn, trimming the bushes, and any other maintenance that your client needs.
37. Interior Decorator
This is a competitive business but if you're creative you can get your foot in the door.
If you have the knack you can get some good word-of-mouth.
You can canvas businesses, Bed and Breakfasts, Hotels, small restaurants, and offices in your area and start there.
Tell them that you would like to give them a big break so you can add their job to your portfolio in the beginning.
If you get yourself some good software to simulate designs, you can start taking on more sophisticated jobs and you can scale your business to get even bigger from there.
38. Errand Service
You can put yourself that you will run any errands.
This could include going to the supermarket, going to the division of motor vehicles, dropping off and picking up prescriptions, going to Home Depot and getting whatever they need, picking up food, and or liquor.
The ideas are endless.
39. Uber | Lyft Driver
We love this idea.
If you have a vehicle you need a job this is an amazing business to start.
You could promote yourself in a niche like just airport runs or concert runs.
You can make your own hours and you can work your own territories.
40. Organizing
Closet organizing, garage organizing, basement organizing, the opportunities are endless.
Many people will pay top dollar for you to get rid of all of the clunky clutter that they do not really need.
Get a nice before and after portfolio together, you can build quite a business.
41. Dating Service or Consultant
All you need to do is understand what people are looking for when they are getting involved with dating and you could become a millionaire matchmaker!
There are so many cool little unique niches in this field where you can drum up business for yourself.
You can target single ladies in their 20s that are looking for relationships.
You can target widowers in their 60s that just want to find a companion.
You can target single affluent (rich) people that are trying to find their Mr. or Mrs. wonderful.
You can run a speed dating service or a service where people meet out at a local bar for cocktails and hors d'oeuvres.
The possibilities are endless.
You might not get to the lengths that Patti Stanger did with her Millionaire Matchmaker show and gig.
But you could probably take a pretty good market share in your area If your role-modeled the idea
I'm willing to bet that you would make a killing!
Think about that for a few minutes!
42. Fitness | Gym Personal Trainer
Personal training, over the years, has become a huge business.
You get to work one-on-one with your clients while you get them into a regimen that will truly and help them to achieve their fitness goals. Whether they want to just lose a few pounds, or cut up their muscles a little tighter were simply just improve their overall performance.
Choose your specialty, whether it be working with groups or individuals in the different types of fitness that you want to get involved with.
All you need is a high school degree, and you should complete a cardiopulmonary resuscitation (CPR) and automated external defibrillator (AED) certification program.
43. On-Site Lawnmower Repair
I had a good for a friend that I knew a few years back that did lawnmower repair on-site at the job location.
He said that the running around and the emergency repairs were a little bit hectic, but he didn't mind because he got paid well for it.
He was really good at it and a lot of the local landscapers got to know who he was and word of mouth of the convenience of his business got him a lot of extra work where the business started taking off.
It was really good at the time because he started to get a lot of maintenance work as well.
He would go to their landscaping yards or their homes or he would meet them in a commercial lot and do maintenance on all of the machines they had and whatever else they needed.
So, he was pretty smart in the fact that he was building up a good amount of commercial landscaping clientele, so that he can have residual work all of the time.
Then I gave him an idea which blew his mind.
He actually implemented it.
And as a side note, I helped him with the marketing of it.
It enabled him to grow his company and he hired two other good friends underneath him just because of my idea.
Would you like to hear the idea?
It is some secret marketing sauce!
I told him to target homeowners.
I gave him a business plan where he would come out three times a year and do maintenance on whatever they needed.
He would come out and change the oil on any machines that needed it, do any type of maintenance needed maintenance for their small two-cycle engine machines like blowers and weed whackers, change the blades on their riding lawn mowers or push lawnmowers, etc.
And then he would always be on call which in effect would make all of his customers residual customers.
In the winter if their snowblower broke he can come and fix it.
He built up a good amount of residual residential homeowners that he can service year after year/
How about that?
If that doesn't excite you as a local New Jersey entrepreneurial story, I don't know what will.
I also gave him a business plan on how to expand the market and instead of just targeting landscapers, he could accommodate all types of businesses that use small machines like tree removal guys as an example.
They all have like 100 chainsaws!
Repairs for any kind of small machines and ongoing maintenance is always needed.
44. Sales Training
If you are competent in sales, companies big and small will hire you to come in and talk to their sales team.
Remember, every company needs a strong sales team. Anything that you can consult with or help to make the team stronger will earn you money.
45. Painter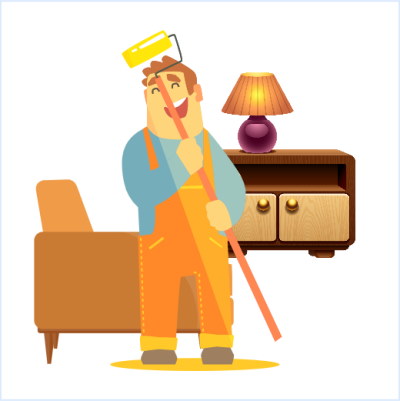 Painting is an awesome way to make money while being self-employed if you know what you're doing.
You will have to have some basic tools and some knowledge of working with sheetrock for small repairs.
You could put ads on Craigslist, in newspapers, at your local library, and anywhere else you can think of.
If you are reasonable and do a really good job you'll get a lot of word-of-mouth referrals.
You can do both interior and exterior painting.
The average size room of about the size of 12 x 12 can fetch between $200 and $600.
Do between one and three small jobs a day and you will make a very good living for yourself.
46. Bicycle Repair
If you have the knack and know-how to repair bicycles this could be a really awesome business to start.
You can do on-location bicycle repair where you go to their environment to do the repairs.
Or you can get yourself a small shop.
You can certainly expand and sell new and used bicycles as well as accessories like seats, chains, and helmets.
Also, see our post on Ways to make money online.
47. Night Club Promotion
Your job would be to network and to get bodies into a nightclub.
48. Sports Instruction
If you're good at a sport like say baseball or golf you can start your own business.
You can start a website and put ads out that you will do personal one-on-one sports training.
You can advertise that you like to work with beginners or intermediate students.
You can spend time with them one-on-one showing them how to improve their golf swings or helping them with learning how to become a really good baseball pitcher. Etc.
49. Grill cleaning and maintenance
Yes, you read that right.
Start a business cleaning grills for people.
Your marketing angle will be to educate and teach the average homeowner how much bacteria and dirt is actually on and inside their grills.
You can make a ton of money cleaning or replacing burners, knobs, grates, or brushes.
You can sell all kinds of cool grill accessories including, cooking baskets, brushes, cast iron skillets, grill grate cleaners, and much more.
You can start a legit residual (repeat customer) business with very little money.
You can then grow to do commercial restaurant grills.
50. Personal Sports Instructor
If you're good at a sport like say baseball or golf. You can start a website and put ads out that you will do personal one-on-one sports training.
You can advertise that you like to work with beginners or intermediate students. You can spend time with them one-on-one showing them how to improve their golf swings or helping them with learning how to become a really good baseball pitcher. Etc.
51. Personalized Gift Basket Design
Imagine how fun it would be for you to put together beautiful gift baskets.
You can get your baskets wholesalers and build up your basket inventory.
You can come up with so many great ideas on how to promote this and how many different niches you can get involved with.
Niche Ideas:
You can create baskets for men that would include shaving cream, razors, and beard treatments.
Fruit baskets, candy baskets, baskets for young ladies, imported meats basket, Polish condiments basket. The list can go on and on
Business ideas are only limited by your creativity.
More best online or best side businesses to start in a small town are coming soon. Thanks for visiting FunNewJersey.com
52. Cooking Classes
You could create social events where you teach people how to cook fun and exciting recipes.
You can start by promoting yourself to teach people how to cook in a niche like authentic Mexican, true Hungarian, or peasant Italian cooking.
Another great idea would be to promote yourself to do romantic classes for couples.