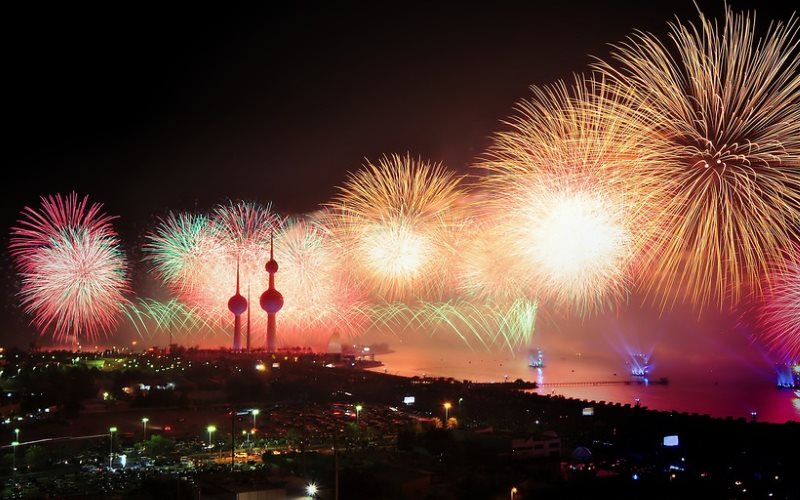 New Year? New Jersey!
The celebrations only get larger and louder on the last (and biggest!) party night of the year.
Where's the best place to ring in 2017 in New Jersey? Use our guide to see the best bars, clubs, resorts and venues for New Year's Eve celebrations in NJ.
We guarantee it'll be more fun than freezing in Times Square waiting for the ball to drop.
1. New Years Eve at Bar Anticipation: Bar A is one of the Jersey Shore's hottest nightlife destinations. Although they are known for being a popular tourist destination during the summer, locals know that Bar A is ready to party all winter long. On December 31st, be part of one of the biggest New Year's Eve celebrations in New Jersey. Bar A welcomes party goers to experience both their indoor bar and outdoor area with heated tents. Enjoy an open bar, delicious buffet, live music and an amazing party atmosphere. Come ready to party until 4 am. Get your tickets early, as this event regular.
Bar Anticipation
703 16th Ave., Belmar, NJ, 07719
732-681-7422
2. New Year's Eve Gala Party at the Hyatt Regency Princeton: Celebrate the New Year in style at the Hyatt Regency in Princeton, NJ. This package includes dinner for two in the Regency Ballroom, ticket to the 10pm comedy show, party favors, a live TV feed of the festivities in Times Square, a midnight toast and a night of dancing. There are also overnight accommodations and complimentary late checkout. This New Year's Eve event is for patrons 21 and older.
Hyatt Regency Princeton
102 Carnegie Ctr., Princeton, NJ 08540
609-987-1234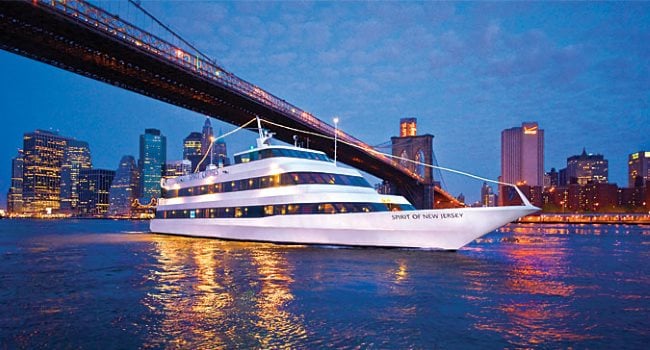 3. Spirit of New Jersey New Year's Eve Fireworks Dinner: Ring in the New Year on the water with Spirit cruises. Departing from Lincoln Harbor in Weehawken, NJ at 9pm, guests will enjoy a romantic evening of dinner and dancing abroad this luxury cruise ship. Guests will have a stunning view of the fireworks display from right on the Hudson River. Savor their signature dinner buffet menu and a premium open bar (21+). This is a unique way to party on New Year's Eve in New Jersey.
Spirit of New Jersey
Lincoln Harbor, Weehawken, NJ  07086
866-483-3866
4. New Year's Eve at iPlay America: Families who are looking to spend New Year's Eve together will have a blast at iPlay America. Starting at 7:30pm on December 31, kids and their parents can party all night long. Have a blast with unlimited rides, a $10 game card and a DJ light show, as well as party favors and giveaways throughout the night. Mom and dad will love the adult cocktail area. iPlay America is once again proud to host the family event of the year!
iPlay America
110 Schanck Rd., Freehold, NJ 07728
732-577-8200
5. New Year's Eve 2017 at The Pool After Dark at Harrah's Resort: Splash into 2017 at one of New Jersey's most iconic nightlife spots. Atlantic City's best club will be hosting the best New Year's Eve party in New Jersey. Doors open at 8pm. There will be an open bar from 9pm-11pm.  At midnight, toast the New Year with champagne. Buy your tickets here. Bottle service, cabanas and table reservations are also available.
The Pool After Dark at Harrah's Resort
777 Harrah's Blvd., Atlantic City, NJ 08401
609-441-5585
6. New Year's Eve 2017on the Waterfront at Wicked Wolf Tavern: Say goodbye to 2016 and kick off 2017 with a spectacular view of the NYC skyline. The Wicked Wolf is throwing an awesome party on the Hudson River waterfront. Starting at 8pm, this famous bar will have a five-hour top shelf open bar, hors d'oeuvres, dinner buffet and midnight champagne toast. This amazing night will also feature party favors and a live DJ. Table reservations and bottle service are available.
Wicked Wolf Tavern
120 Sinatra Dr., Hoboken, NJ 07030
201-659-7500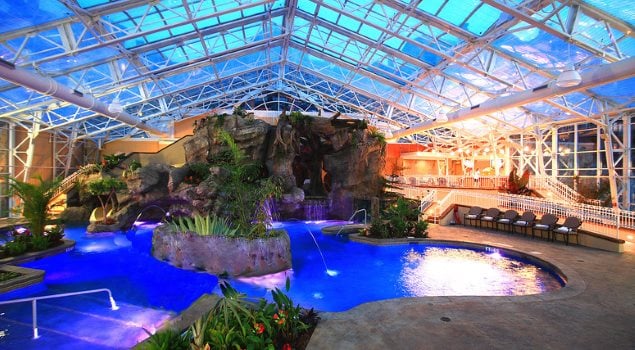 7. New Year's Eve at Crystal Springs Resort: Don't miss out on having a rocking experience without the crowds of New York City. Whether you are looking for a romantic evening or a family-friendly experience. Crystal Springs Resort is bringing in 2017 with a bang. The Grand Cascades Lodge is hosting the hottest party at the Biosphere Pool Complex, complete with appetizers, open bar and DJ entertainment. The celebrations at the Minerals Hotel feature early and late buffets, dinners and parties. For the morning after, enjoy a breakfast buffet in Kite's Restaurant for a delicious first meal of 2017. Space is extremely limited because everyone wants to party at Crystal Springs.
Crystal Springs Resort
Rt. 94, Hamburg, NJ 07419
855-977-6473
8. Happy New Year at Renault Winery: New Jersey's best winery is hosting an elegant affair this year. Join them for a night of gourmet food, premium wine and classy fun. Start off your night with dinner served at  Joseph's Restaurant at 5pm. Both offer delicious entrees and desserts. At 8pm, the Tuscany House Ballroom will host a welcome reception with open bar, followed by a three-course sit down gourmet dinner. There will be live entertainment, dancing and a champagne toast at midnight. On New Year's Day, enjoy a brunch buffet at Joseph's Restaurant. For a truly unique experience, stay the night at the Tuscany House Hotel. Call for reservations.
Renault Winery
72 North Bremen Ave., Egg Harbor City, NJ 08215
609-965-2111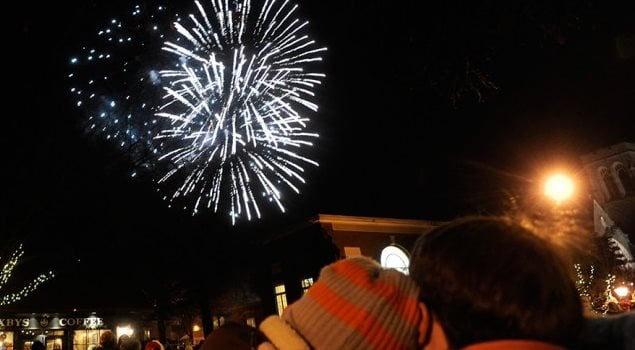 9. First Night Haddonfield: Start the New Year with a magical first night. These family-oriented, alcohol-free festivities in Haddonfield, NJ are a great way for families to look forward to another wonderful year. There will be magic, music, comedy, dance and theater events at various venues in downtown Haddonfield. A shuttle will be transporting revelers starting at 6pm. There will even be a fireworks display! Purchase your buttons online here, or check out a list of local outlets that are selling them.
Happening throughout downtown Haddonfield
10. New Year's Masquerade Ice Ball at Pines Manor: For a unique New Year's celebration in New Jersey, attend this Roaring 1920's masquerade ball. Experience the glamour of the Gatsby-era as you celebrate the start of 2017. Starting at 9pm, guests will be treated to a five hour open bar, dinner, live DJ, champagne toast, party favors and more. Discount hotel reservations at the Crown Plaza in Edison, NJ are available exclusively for party-goers. This is a 21+ event. Purchase your tickets here.
New Year's Eve Masquerade 2017: The Gatsby Ball
Pines Manor
2085 Lincoln Hwy., Edison, NJ 08817
201-232-9923
Goodbye 2016, hello 2017!
New Year's Eve is all about celebrating last year's memories while looking forward to creating new ones. An amazing year deserves an amazing send off, and 2016 is no exception. Whether you are partying at a  bar or enjoying the night with family, New Year's Eve in New Jersey is always a celebration.
Doing anything fun for New Year's that's not on this list? Let us know in the comments (and send us an invite!).
Check out our events calendar for a complete list of New Year's Eve events in NJ.
See you in 2017!
Recent posts in Nightlife