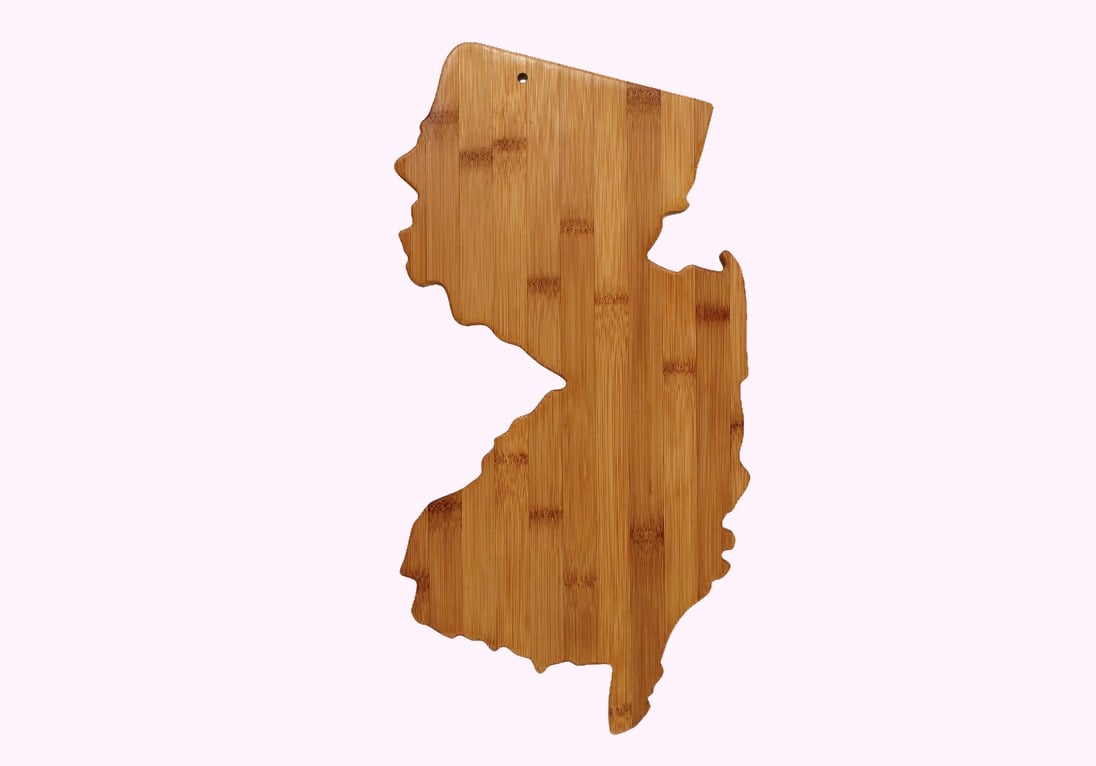 Unique New Jersey Themed Gifts that will Wow you!
Ok so you know New Jersey! You know you love living here. You know your friends love living here.
But what about sharing what the state has on a true intimate level? What about sharing a piece of the Garden State with a fun cool and unique gift that basically just says "New Jersey".
We hope you enjoy our collection of unique New Jersey related gifts, memorabilia and souvenirs as much as we enjoyed putting the list together!
So here they are – Fun NJ gifts – Please share with your friends!
1.
Totally Bamboo New Jersey State Cutting Board!
This rugged NJ shaped cutting board measures at 15.25 x 10.25 inches and is an awesome gift for the cook in your life
I would love to get this into all of the New Jersey resident kitchens in time for Jersey tomato season.
Get cutting today! – Check out all of the details on the NJ cutting board here.
This awesome glossy wood beer map holds 70 beer caps
A great way to keep track of local craft breweries and beers that you have tried and liked
Makes a great gift the big beer drinker in your life! See more information about the NJ Beer Cap Map.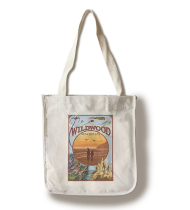 3.
New Jersey Beach Bags!
These awesome beach bags come imprinted with your choice of your favorite New Jersey beach town.
100% Cotton Tote Bags are great for shopping, lugging wine, beach, school, and travel.
Choose from over 700 designs. Find your perfect beach bag.
4. Jersey Shore Print Subway sign poster
Awesome handmade NJ wall art made by Sproutjam
Available in many different sizes ranging from 8″ x 10″ up to 24″ x 36″ resident kitchens in time for Jersey tomato season.
Can be ordered as a print only, framed print or canvas print. See print and print size options.
5. New Jersey State Comforter
Comes in full, queen and king sizes
Independant artists get a revenue share of profits with each sale from Society6.
See the unique New Jersey State comforter.
Has fun New Jersey beach towns printed on the chair canvass
Offers 5 different positions and a shoulder strap
Weighs 9 pounds and holds up to 225 pound. Grab your New Jersey beach chair today!
7.
Customized New Jersey Scented Candle
Add a personalized message on the candle lid. Makes a great housewarming gift.
100%Select from either a 9 0z or a 16 oz candle.
You can also add on a gold foil matchbox. Order your customized NJ candle online.
18 x 24 inch Michael Tompsett fine art New Jersey map.
Awesome contemporary gallery-wrapped canvas art.
Other sizes are available. See more information about the Fine Art New Jersey Map.
Recent posts in Cool Day Trips